blog-post
Loyalty Tech Terms Explained: All You Need To Know
Getting started in loyalty can be daunting with certain terms being difficult to understand for the uninitiated. As a new member of the White label Loyalty Team, I discovered this for myself. This blog hopes to provide you with an all you need to know glossary for all your future loyalty needs.
Want to download the report for later?
If you're ever needing anything clarified you can always come back to this and handily you can download it in PDF form here.
API
If you don't have a technology background, you may not know what an API is and how important it will be to you for all your loyalty needs. Don't worry this is where we are here to help!

White Label Loyalty is an API-first company, what does this mean? API simply stands for Application Programming Interface. There are different types of APIs you can use in loyalty in order to power your existing infrastructure.

How does API work?
The application programming interface is the messenger that takes requests and delivers the answers. A non-technological example of this is a waiter being the messenger in a restaurant. He or she tells the kitchen what to do and brings the ordered food back to the customer. Companies use an API to register a new loyalty member, get a current points balance of a user and send data about a customer event. Many companies don't have the technical structure in place, so that's where WLL comes in to help.

WLL offers a number of different APIs to create the best possible loyalty platform for you. For example, if you wanted to set up a rule that gave a customer a particular amount of points for buying a particular product you can rely on our Rewards API to do that. Alternatively, if you want a place where you can register, list and retrieve users, this is where the Users API comes in.
CRM/ERP
These next two terms are connected, this is why they are featured in the same paragraph. CRM stands for 'Customer Relationship Management'. This is a technology that is used to manage interactions with customers. On the other hand, ERP stands for Enterprise Resource Planning. This can be defined as the management of the main business processes, often in real time and mediated by software and technology. The main difference between the two terms is that ERPs are used in operations whereas CRMs are more marketing focused.

One of the most important parts of loyalty is having a complete insight into customer behaviour. Therefore, your loyalty platform should have the ability to either integrate with your existing CRM or ERP. Otherwise, it should work as a standalone CRM if you don't already have one. White Label Loyalty provides you with the capabilities to do both of these things. Our loyalty console is the front end of the system that businesses use to manage and configure your loyalty program.
ePOS
ePOS (Electronic Points of Sale) systems are often used within customer loyalty as they provide the ability to capture data with little disruption to the customer experience.

How does this actually work in practice? For example, if customers have a loyalty app on their phone, they scan it at the till when making a purchase at a shop or a restaurant. Their transaction is then recognised within their account. With this, they can use the points earned to redeem against rewards available to them in the app. White Label Loyalty provides you with the solution to integrate your ePOS with our loyalty platform. This is done to ensure that you have all the data available to make a seamless transition to a loyalty platform.

SDK
SDK stands for software development kit. The software development kit makes it easier for businesses to integrate our technology into their systems including their website/mobile app.

For example, if you already have an app that you want your customers to be able to scan receipts. This is where you could use our SDK to add that feature to your app without much work. More information on our SDK can be found here.

Multi-Tenanted
Next, multi-tenanted is a term you might have seen before but haven't been able to see how it applies to loyalty. Multi-tenanted simply refers to multiple tenants. In practice, multi-tenanted loyalty provides you with the ability to manage as many businesses as you need to in one single reward program. For example: if you want to manage a variety of stores on one platform, this is where multi-tenanted loyalty is shown in action.

Loyalty Engine
White Label Loyalty is an event-based loyalty platform and Loyalty Engine is a term that is specific to WLL. It's the brains behind the operation that gives full control and insight into the data that is collected.

Firstly, the Loyalty Engine is the system that recognises when a user of the loyalty program has done something that classifies as an 'event'. Secondly, the Loyalty Engine decides action should be taken following the 'event'. These actions are based on pre-set rules defined by the business running the loyalty program.
Why White Label?
After reading these definitions, you may still be wondering why we're called 'white label' and what that actually means. White label simply means that we provide a product that can be seen as a blank canvas that can be re-styled to integrate your company's brand. Additionally, we haven't just developed a loyalty platform that is flexible enough to adjust to your needs, we have both a mobile app and a web app. These can both be completely branded, giving you an on-brand style and customer experience.
We hope that this blog has answered your questions when it comes to the more tricky terminology that is featured on our site. If you have any more questions, do not hesitate to get in touch. Contact us here
Recommended Posts
If you enjoyed this article, check out these relevant posts below.
Share this Article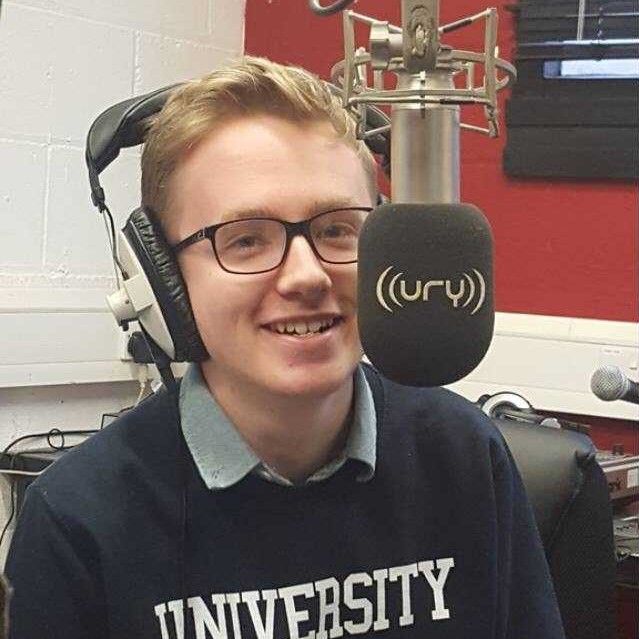 Jack Rewcroft
Marketing Assistant
Jack was our Marketing Assistant. He helped with content creation including writing the blog posts you love to read!
Post Tags
Loyalty Programs
White Label Loyalty
API
Multi-tenanted loyalty
Data Capture