blog-post
How to get stakeholder buy-in for your rewards program
What do you do when you're thinking about creating a loyalty program?
You might go to your stakeholders and say "Hey, I've been considering a loyalty solution. What do you think?".

And what do you get in response? Probably something like, "Hmm, customer loyalty sounds great. But we don't really know how it'll work for us".

Well, we're here to tell you: it's time to get serious about loyalty.

At White Label Loyalty, we've seen first-hand how loyalty boosts business growth. To help you on your loyalty journey, this article will walk through the steps you can take to get stakeholder buy-in for a rewards program. Let's go!

Understanding the value of loyalty in 2022
First, it's important to understand just how valuable customer loyalty is.

75% of consumers will favor a brand if there is a loyalty program that rewards members. (Source: PR News Wire)

Your chances of selling to a new customer are just between 5% and 20%, whereas that chance rises to 60% or 70% for existing customers. (Source: Forbes)

43% of customers spend more on brands that they are loyal to than those that they are not. (Source: Fundera)

The benefits of loyal customers are obvious now more than ever. But that's not the only reason brands reward loyal customers. Loyalty programs also provide insightful customer data.
If you want to know who your customers are, what they want, and how to reach them, loyalty programs are a great way to do it. They help businesses collect and analyse customer data in 3 ways: by providing insights into purchasing habits; by helping businesses personalize marketing efforts; and by recording customer interactions as 'events' to create a picture of who customers are beyond what they purchase.

Building your loyalty strategy
Before you can get people on board with a rewards program, you need to have an idea of a loyalty strategy.

What are you trying to achieve?
What do your customers want?
How will you measure the success of your loyalty program?

Understanding the above questions will help you build a strategy that makes sense for you and your company. When you have a clear strategy, stakeholders will be more likely to back you.
CHECK OUT OUR DEFINITIVE GUIDE TO LOYALTY STRATEGY
Click here

Choosing the right loyalty provider
If you're trying to get people on board with a loyalty project, it helps to have an idea of the provider you want to go with. Choosing the right technology provider is vital to success. They should have a proven track record in delivering successful rewards programs.

Plus, your loyalty provider needs to have a technical infrastructure that meets your strategic needs. For example, if you want to reward customers who write reviews, you need event-based technology.
Having the loyalty conversation in your business
So, you understand how important loyalty is. You have a strategy in mind. And you know what loyalty provider you want to work with. Now it's time to get stakeholder sign-off!

Let's be honest - this is where things can get challenging. Some people may not yet be on board, and most people want lots of information at this stage.
The best way to approach this is by having in-depth conversations with everyone involved: technical teams, marketing teams, project managers, leadership, and even your customers.

Start by understanding their pain points before discussing your solution's value proposition. Then, you can address their individual needs and show how a loyalty strategy can solve each problem.

You also need to make sure all stakeholders understand what they need to do for the loyalty solution to succeed.

What is required of each team?
How much time and resources will this take?
And most importantly, how will a loyalty solution benefit them?

💡Top Tips
Focus on outcomes
Share case studies so people can understand use cases in more detail
Address any questions or concerns

Handling pushbacks
The final step in getting stakeholder buy-in for your rewards program is handling pushbacks. Professionals will always have opinions, doubts, and questions (and if they don't, they're probably not doing their job correctly!). Here are some suggestions on how to address the most common pushbacks from internal stakeholders…
Marketing teams - "Loyalty technology looks too complicated to use"
People are often concerned about the level of expertise required to run a loyalty program.

But at White Label Loyalty, we like to keep things simple. Our platform makes it easy for brands to launch and run promotions, campaigns and reward experiences - without any technical expertise required. Focus on your customers - and leave the technical bits to the experts (that's us).
Finance teams - "How can we calculate ROI to allocate budgets?"
It can be challenging to understand just how much return you will get on your loyalty program - and stakeholders justifiably want to see some ROI calculations. But it really depends on your strategy. To give you an idea of the kind of ROI you can expect, here's what some of our clients have achieved:

- Burger King: recorded 44% repeat visit users
- Dubai Holding: in three months, they grew the number of tracked monthly transactions by 55%
- La Casita: 5x ROI

Plus, our core loyalty license comes with a complimentary out-of-the-box analytics package, which covers ROI reporting. If you want to know more about ROI, speak to one of our loyalty experts.
Customer service teams - "We're too busy to handle more customer queries"
When you launch a loyalty program with White Label Loyalty, you're not alone! We have technical experts and account managers on hand to help you deal with any issues that may arise. And because we like to keep things simple, we'll help you create an easy-to-use customer interface, so you don't need to worry about customers having difficulties using your program.
Technical teams "We need complex integrations to make this work"
Have a complex use case or need technical integrations? This is where we shine. We want to put an end to siloed systems - which is why we have integrations with lots of platforms and services. From CRMs and CDPs, to digital marketing tools, we can give you the integrations you need to create rewards programs that work smoothly and cohesively with the rest of your tech stack.
Leadership teams "Is this really worth our time and energy?"
CEOs and department heads have the tough job of choosing where a business puts its time and resources. It's understandable why they might have some reservations. You need to be able to answer the question "are loyalty programs worth it?"
In today's business world, loyalty programs are not only worth it, but they're a must. With so many brands for customers to choose from, people are looking for businesses that provide a rewarding experience. If you want your company to stay competitive, you need to put a loyalty strategy into action.

When it comes to dealing with leadership, showing them the numbers is key. But if you can't present hard data at first (which is totally fine), ask them questions about what they're trying to drive in the business and explain how a loyalty program can help. You could also suggest running an Proof of Concept or pilot first. It's easier to get sign-off on a pilot, and that way you can showcase how your solution would work in a real context.

Investing in loyalty will pay off in the long run. Over time, you'll get more customers, who will make more purchases with you. And don't forget the impact of becoming your customer's brand of choice - you simply can't put a figure on that.
CONCLUSION
As big brands invest in loyalty programs this year, don't get left behind. It's time to have the loyalty conversation in your business.
Remember that all departments have something at stake regarding building customer relationships (or losing them). Getting stakeholder buy-in for your loyalty strategy means everyone must understand the benefits and requirements of the project.
Share the value of customer loyalty with your team, outline a loyalty strategy, choose the right technology provider, and address any questions and concerns upfront!
We're looking forward to supporting you on your loyalty journey…
Recommended Posts
If you enjoyed this article, check out these relevant posts below.
Share this Article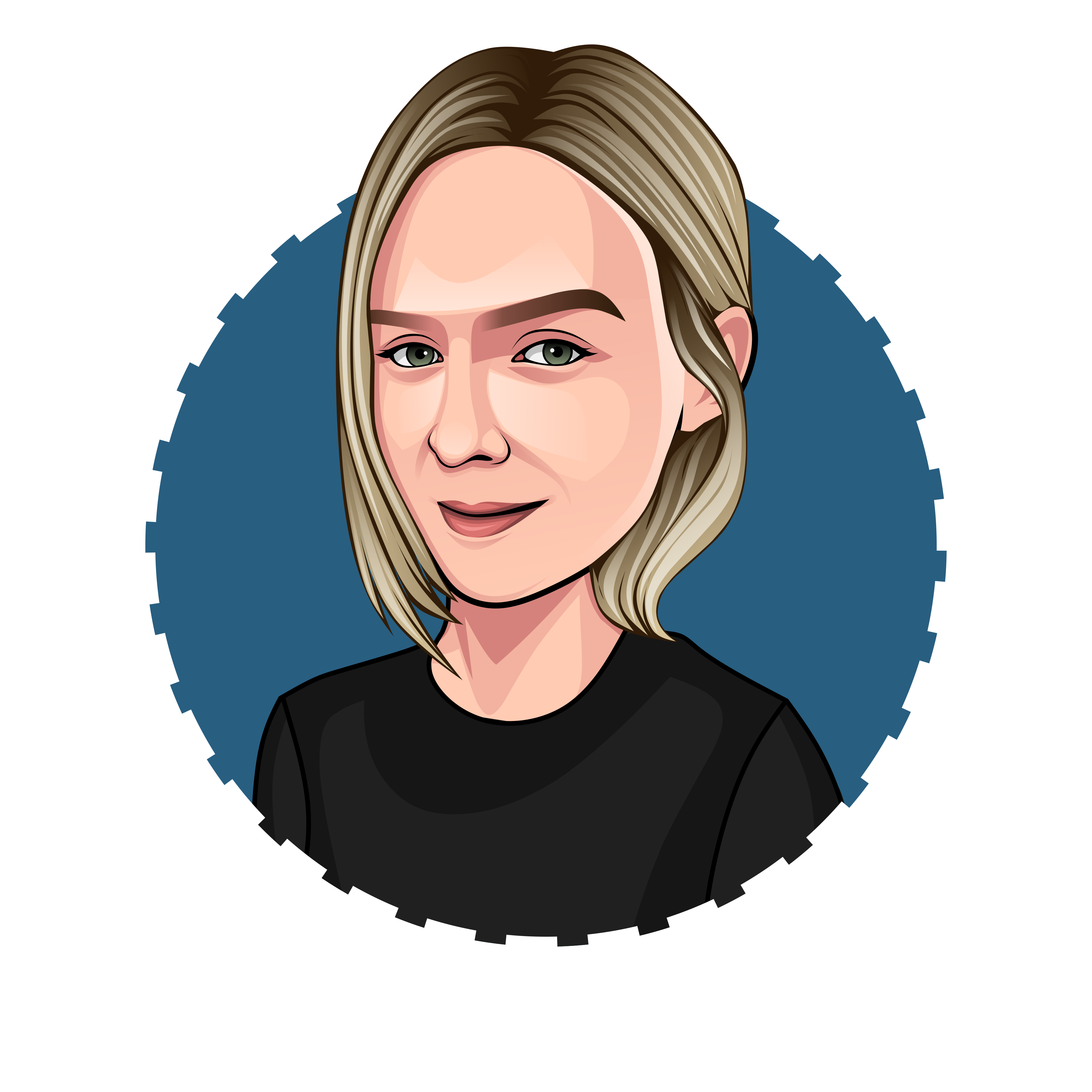 Helen Walker
Creative & Content Marketing Executive
Helen is our Creative & Content Marketing Executive. She shares valuable information about the Future of Loyalty and will keep you up to date on the latest industry insights...
Post Tags
Loyalty Programs
Customer Loyalty
Customer Retention
Digital Strategy