blog-post
The definitive guide to loyalty strategy
What stage are you at in your loyalty journey?
Check out the chart below to see which of our guides can support you best…
Just researching → Check out our Loyalty 101 guide

Exploring loyalty → Here's everything you need to know about Loyalty in 2022

Defining your loyalty strategy → This guide is perfect for you! Keep reading…

Choosing a loyalty program provider → Check out this article "How to Choose a Loyalty Technology Provider?" Visit our website. Or, get in touch!

Improving an existing loyalty program or looking for integrations → Take a look at our UX article, or get in touch!
---
Don't have time to read? Download this guide in PDF for later!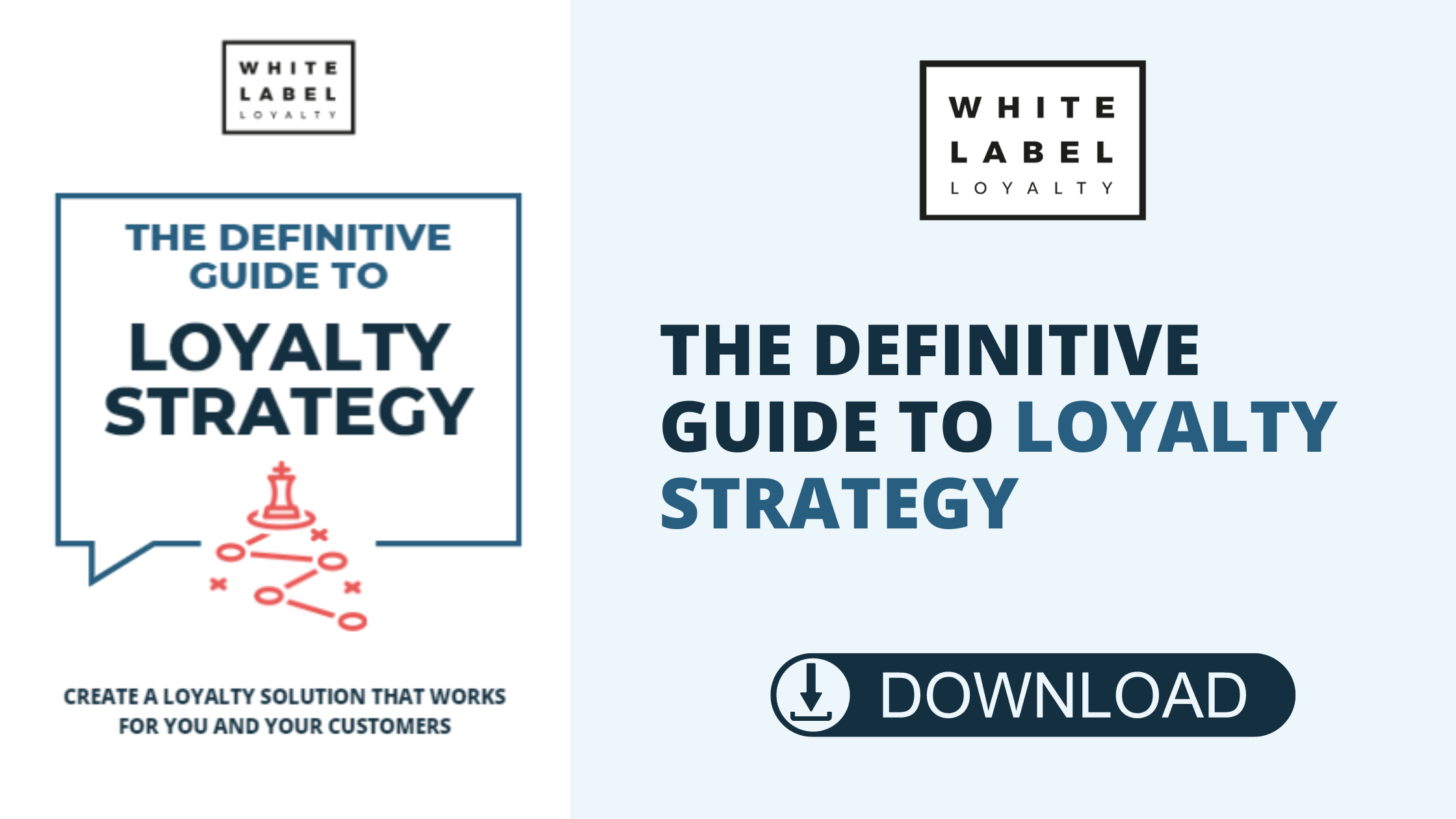 The definitive guide to loyalty strategy
You're probably wondering: "What loyalty strategy is best for my business?"
The answer is: it depends on what you want to achieve.

Loyalty is about understanding what you want to solve. And that starts with getting clear on your objectives.

This guide is designed to help you understand what steps you need to take to create a loyalty solution that works for you and your customers.

Ready to start plotting out your loyalty strategy? Let's go!
What's your vision?
How will you present your loyalty program to customers? There are different format options to choose from when it comes to a customer interface. Whatever way you want to reach your customers, flexible software makes it possible.

- Mobile app
A mobile app lets users access your loyalty program on their devices and connect with your brand wherever they go. If you're looking for something that is highly engaging and attractive to the digital consumer, then this might be the right choice for you.
You can opt for an off-the-shelf digital app if you want to launch your loyalty program quickly. The app can be customized to your branding and industry.

Alternatively, you can choose a completely bespoke app built from scratch. This will take more time to launch but gives you more flexibility in exactly how you want your app to look, feel, and operate.

Learn more about our loyalty app solution
- Embedded microsite
A quick and easy way to create a loyalty solution is by using a microsite. This is a web page that can be embedded into your existing website, allowing you to get started straight away. This option avoids expensive mobile app investment.
A front-end microsite can be deployed as a standalone page. Or, you can integrate it into an existing mobile app or website with minimal work from your development team.
Learn more about our microsite option


- Email campaigns
Alternatively, you can keep things simple with email campaigns. This is a good option if you are a business with limited resources. You can send emails to your customers on a regular basis or when you're running a special promotion. With loyalty marketing software, you'll have the tools you need to reach the right customers at the right time.
Find out more about our marketing module
Structuring your loyalty program
A loyalty program has many moving parts. In a way, creating a loyalty solution is like building lego. So, let's take a look at the bricks you'll need to build your dream results.

Customer loyalty programs serve a key function: collecting data. But many existing programs don't consider the importance of data, which is why they ultimately fail to bring measurable results.

It's all about choosing how to collect data and defining what kind of data is important for your business.

Data capture is a vital part of any business's strategy because it helps you make informed decisions about your products, services and marketing plans.

But collecting data is only one part. You also need to be able to derive insights from your data.

Without data analysis and insights, it's hard to tell what customers want from your brand - and even harder to deliver on those desires. With an insightful understanding of customer preferences, behaviours and interests, you can tailor the buying experience to each individual.
Collecting data via a loyalty program is an easy way to get consensual first-party data. It also allows you to collect data on a large number of customers and maintain a database that builds up over time. With a loyalty program, you can unify all your data into a single platform with a detailed customer view.

Check out the different data capture options below to see which one would suit your business:

There are more ways to capture customer data, too. You could use a product codes option - this is where users can codes (such as QR codes or barcodes) on the products they bought. This is a popular option with our B2B clients and for activation-based solutions.
Your loyalty strategy
The fun part of loyalty programs - the rules and rewards - all depends on which results you want to drive. This is where loyalty strategy comes in. At the end of the day, your key aim is likely to increase revenue. But you need to be more specific than this.

What drivers of revenue do you need to target?

How can you achieve higher sales with long-term customer loyalty?

How will your measure the success of your loyalty program?

Some businesses have objectives related to the customer experience: making customers feel valued, engaging them on social media, and incentivising them to participate in marketing campaigns.

Other objectives relate more closely to increasing sales: encouraging repeat purchases, upselling existing customers onto more expensive products and services, or increasing basket size.

All of the above objectives can be achieved by using the right loyalty software.

Luckily for you, we've done the hard work to simplify some of the most common loyalty strategy goals and their setups into the below 4 scenarios. It's important to recognise your objective and hence your loyalty strategy first before starting to build (or look for) your loyalty solution.
Here are some common scenarios - which one do you resonate with the most?
Problem 1) "Customers are not loyal to my brand - they switch too easily"

Objective - Create brand affinity by building customer relationships

The how - Add more value to your product or service. This can be done with valuable rewards, helpful content, or creating an engaging community.

Common industry / use case - Finance, insurance

Top tip - Create a clear differentiation between you and your competitors. Use data to understand what your customers' wants and needs are. Then offer valuable rewards to make your business the brand of choice.


A business can capture data using a CRM integration. Combining a CRM with a loyalty solution gives businesses even more insight into their customer base. Using these insights, a business can create personalised, highly-valuable rewards to customers via a simple interface such as a microsite.

This model is especially useful for businesses in the finance and insurance industries, as it offers them an easy way to differentiate themselves from competitors. This solution would also be quick to launch as it takes advantage of our fast integrations.
---

Problem 2) "I don't have a direct relationship with my customers - I can't easily access first-party data"

Objective - Get first-party data to understand your customers and build relationships

The how - Create a loyalty program with easy data capture to find customer insights

Common industry / use case - Manufacturing, third-party suppliers, FMCG brands

Top tip - Make it as easy as possible for your customers to give you their data.

Receipt scanning is a great way to get detailed first-party customer data. Receipt scanning can be integrated into your loyalty app to engage customers. Data can then be used to run personalised marketing campaigns.

This is a popular solution for clients who have very limited customer data and no means of directly reaching end consumers.
---

Problem 3) "The cost of acquiring new customers is too high"

Objective - Improve your customer lifetime value to reduce cost of acquisition

The how - Increase engagement and frequency of purchase in existing customers. Or, create more opportunities for crosselling and upselling

Common industry / use case: eCommerce, B2B

Top tip: Find insights in your data about customer behaviours and preferences so you can target them in the right way
One of the most crucial aspects that determine the success of a loyalty program is whether or not you're targeting the right people. Using White Label Loyalty's AI, you can personalise the incentives you offer based on a customers' predicted value and churn probability with our analytics solution.
---

Problem 4) "My customers are not engaged with my brand"

Objective - Drive customer engagement that leads to more frequent spending/higher spend per transaction

The how - Run campaigns or time-bound and gamified promotions via a unified system

Common industry / use case: FMCG, retail, F&B

Top tip: Get creative with competitions and offer exciting, personalised rewards
We have developed a campaign management and brand loyalty solution for a leading food, snack and beverage brand. Using our loyalty engine and bespoke microsite, the brand can now collect first party data via "scan your receipt to win" campaigns.
What will your loyalty strategy look like?
We hope this guide has given you an idea of the types of objectives and loyalty solutions available to your business.
But remember - there are many more!
Simply get in touch with us to create your bespoke solution.
Share this Article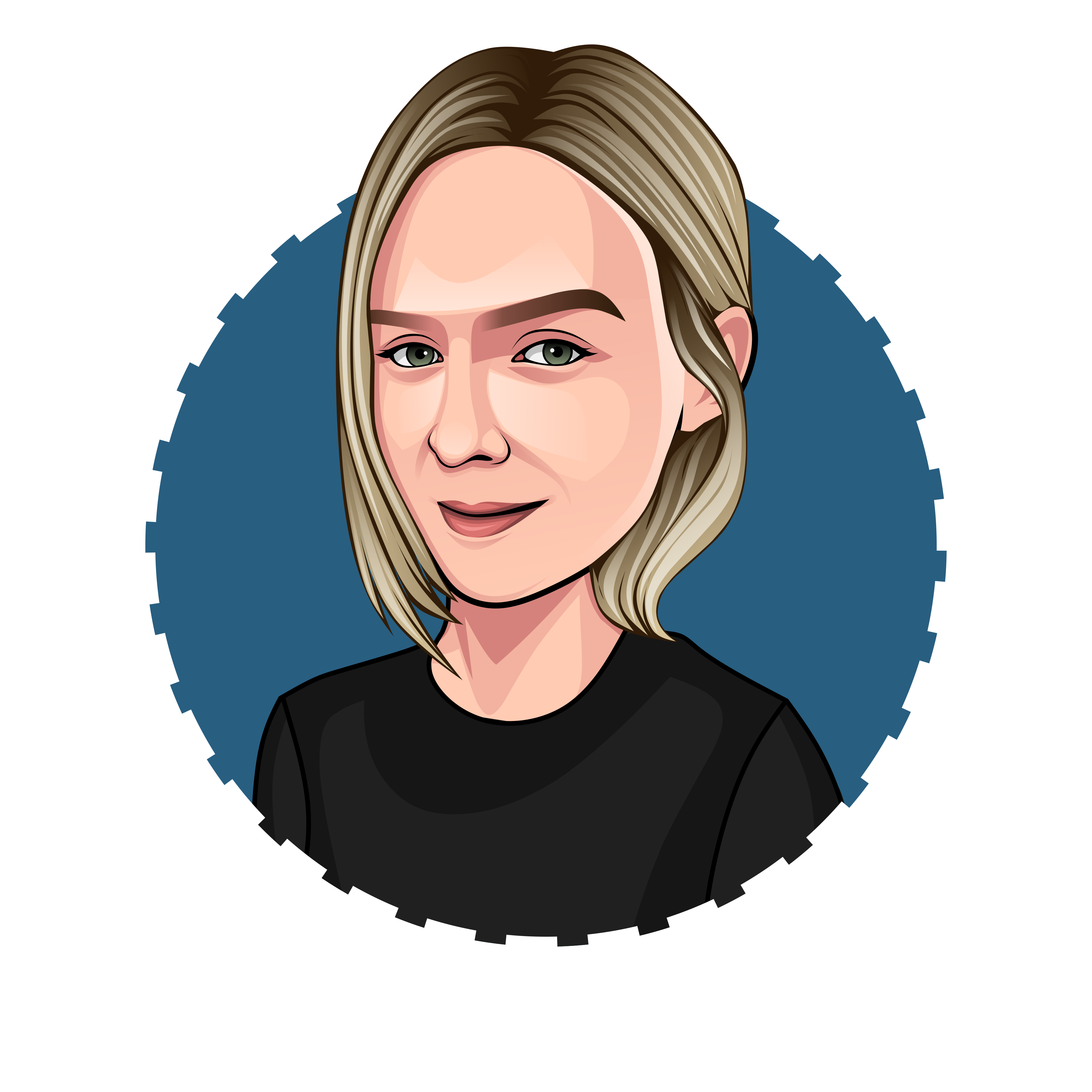 Helen Walker
Creative & Content Marketing Executive
Helen is our Creative & Content Marketing Executive. She shares valuable information about the Future of Loyalty and will keep you up to date on the latest industry insights...
Post Tags
Loyalty Programs
Loyalty Strategy
Digital Strategy
Brand Strategy
Data Capture