blog-post
The Future of Loyalty Programs
Here at White Label Loyalty, we often say that we believe we are the Future of Loyalty. So what does that mean, you ask? Let us tell you what we think the Future of Loyalty Programs looks like.
Mobile
From Google algorithms to millennials; clearly, mobile is the future. With numbers of global smartphone users growing steadily every year, mobile advertising surpassing $190 billion in 2019 and consumers expecting to be able to interact with businesses through apps, there's no reason to expect loyalty to be an exception. No matter if you already have an app or need us to build you on. A loyalty program should have a mobile first approach. Simply plug in the loyalty engine, choose an API that suits your customers, and go!
Data-driven
Data is everything, and everything is data. If you're running your business without making most of your database, go back to the 20th century. Your loyalty program should start and end with data. Segment your audience, set reward rules, A/B test and start listening. Your data is telling you a story and it's up to you to understand it. With our marketing and analytics dashboard, it doesn't take a genius to understand what's happening.
Integrated
Just as marketing is turning omnichannel, data must also be integrated. Building on our previous point, it is important to understand your data in the bigger picture. That's why your loyalty program should be integrated with your CRM, eCommerce, ePOS systems and other software platforms. Make any data rewardable!
API-led
We believe in flexibility and frictionless experience in loyalty. And that can be achieved through a futuristic API-first approach. Why should you spend time and money on developing a new app from scratch when all you need is a handy API? Our flexible modular architecture allows us to help any business, in any industry, in record time. So opt-in for a loyalty API and power your existing infrastructure today. Discover the Future of Loyalty Programs!
AI-powered
AI is taking over search with Voice Search, home electronics with Smart Home appliances, and now even loyalty programs! Using AI modelling can help tap into that ever-important metric – lifetime value. This helps not only to target the right customers but also to deliver the right message, at the right time, for less money. No brainer!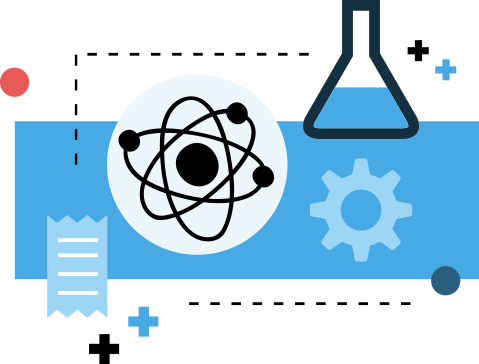 Card-linked
This one's a bonus for you retailers and hospitality operators out there. Long gone are the days of paper and plastic loyalty cards. Not to repeat ourselves but go mobile! With our card linking technology, your customers' experience is about to get real smooth. No more "Do you have our loyalty card, sir?". Your customers' payment cards automatically send real-time data to their loyalty app account, meaning they will never miss out on their points again. And you will never have the headache of connecting offline and online data. It's a win-win!
Want more guidance on how to create a loyalty program? Read our Loyalty Programs 101 Guide, where we provide you with all you need to know to get started!
Get our Free Guide to Loyalty
Recommended Posts
If you enjoyed this article, check out these relevant posts below.
Post Tags
Loyalty Programs
Customer Loyalty
Tech
White Label Loyalty
Mobile Tech
Technology
Mobile
strategy
Data
API
AI
Card-linking
Share this Post
Kristyna Kroblova
Posted this article on
Marketing & Customer Success Manager
Kristyna is our Marketing & Customer Success Manager. She helps White Label Loyalty reach the right businesses in need of a loyalty program and helps our clients' programs reach their full potential. She loves sharing her varied experience in marketing and loyalty by writing helpful resources on the blog from time to time for all loyalty novices and aficionados alike.