blog-post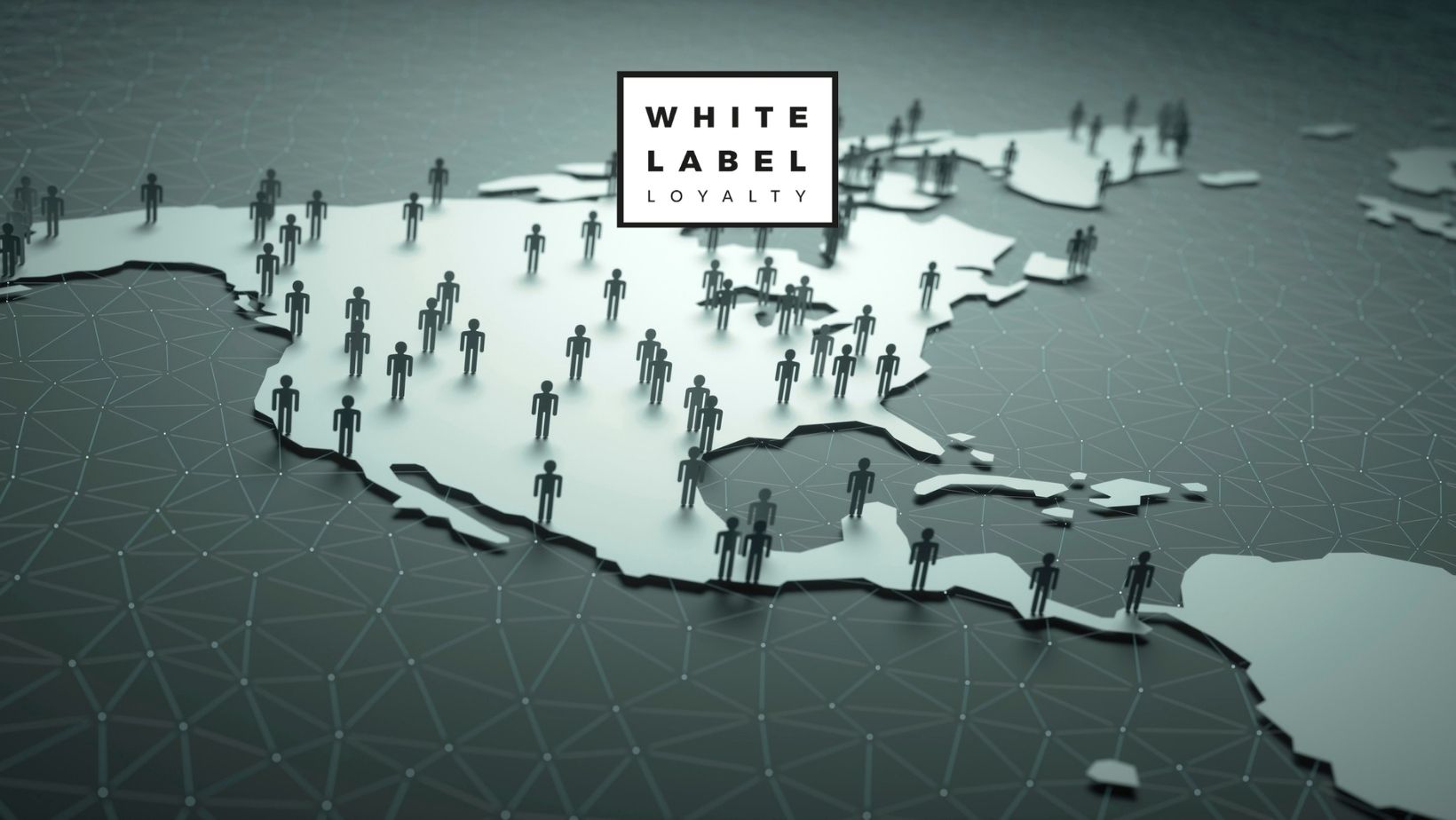 Using data to create a memorable customer journey experience is easier than you think
Introduction
Data is the most powerful tool businesses have to create a memorable experience for their customers. Why do we like some brands more than others? Because they make us feel like they know us, and that we're not another number in their system. When businesses understand customers' preferences and needs, they can take the relationship to a whole new level.

With data, you can know *almost* everything about your customers. You can use that information to send personalized offers based on their habits and interests. You can even remind them of the things they need before they are aware they even needed them in the first place! In this article, we will explore customer journey tracking and the role of data in creating a memorable experience…
What is the customer journey experience and why is it important?
A customer journey describes the steps and stages in a person's experience with your brand. When a customer interacts with your company, they move through different stages of the relationship: awareness (learning about your brand), consideration (assessing if you'll be a good fit for their needs), decision-making (choosing to purchase with you or not), and retention/loyalty (seeing how well you support them, and deciding if they want to continue being your customer).
Customer journey experience examples
Analyzing a customer's journey is crucial because it allows you to see things from the customer's point of view. From there, you can map out the interactions that they have with your brand. This will help you to empathize with your audience, understand their concerns, and identify where in their journey they might need help. If one stage of the journey has multiple customers dropping off, it needs to be addressed.
Mapping the customer journey data touchpoints
Start with mapping your customer's current journey. Remember, each journey is different depending on the customer's individual persona. Define each touchpoint that your customer experiences when they make a purchase from you. This will begin with brand awareness and finish with post-purchase. Take a look at the below customer journey experience example for someone purchasing a television:

Awareness - learning about your brand


This is where your customer is introduced to your brand, product, or solution. For example, a potential customer, let's call her Berta, has seen an advert for a new TV on social media. She may not know exactly if or what she wants to purchase yet.

2. Consideration - assessing if you are a good fit for their needs
This phase marks the customer intending to buy a product or solution, but they are exploring what they need in more detail. They may conduct research about your product. For example, Berta searches through the different TV sizes, shapes, and features currently on the market.

3. Comparison - making the decision to buy
Once the customer understands what they are looking for, they will compare your offering with competitors. This stage is often driven by technical requirements as the buyer needs to make sure you can meet their criteria. For example, Berta chooses what spec of TV she would like and how brands differ. She may spend time reading reviews, interacting with customer support, and getting recommendations from her family and friends.

4. Purchase
Berta has chosen her desired TV model and will choose which retailer to buy it from. She may take into account factors such as delivery times, product guarantees, or retailer loyalty schemes.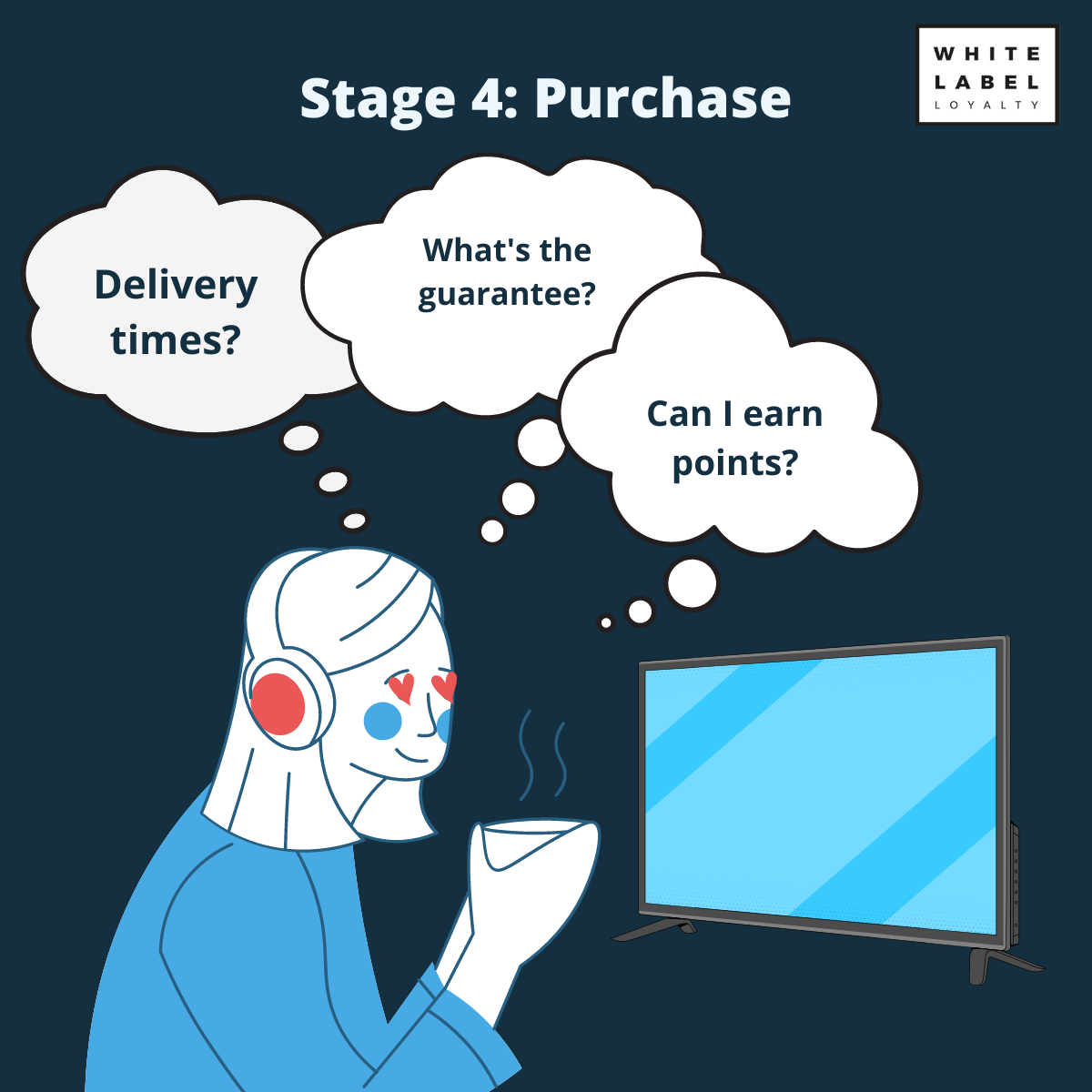 5. Post-purchase experience
After Berta has purchased the TV, the order is picked, packed, and delivered. This final stage is defined by how a brand keeps in touch with its customers. This is an important stage for relationship building, testimonials, and referrals. Check out our article on creating a successful post-purchase experience here.

For each customer journey touchpoint above, ask yourself the following questions:

Where could interactions between my brand and customer improve?

At which touchpoints are consumers facing friction or frustration with my brand?

How can each stage be more engaging and helpful?

Can the marketing communications be tailored to the buyer's persona?

In mapping the customer journey, you will get a 360 view of the route your customers take to find your brand. Each stage of the customer journey is a vital opportunity to create a memorable customer experience. However, customer journeys won't mean anything unless you have the right data.
The importance of customer data management - how to track the customer journey
Let's take a look at the kinds of data you can collect, use and analyze at each stage:
Awareness: tracking cookies can enable you to serve up relevant content through messages and ads to make sure potential customers know about your brand.

Consideration: you can analyze data about which pages prospects like Berta visit in a session. This will give you a better understanding of which products prospective customers are interested in and who you are competing with. Furthermore, it will give you an insight into the customer experience on your website - lending an opportunity to iteratively improve it. All of this is best achieved through traffic analytics such as Google Analytics, and through website heatmaps and similar software. Granularity at this level is key.

Comparison: From this moment forward, it's paramount to start collecting as much relevant customer information about Berta as possible, to build up her profile. You don't need to go overboard straight away - you can incentivize collecting more information from her later. A loyalty program can be a great way to incentivize data capture and provide higher value to the customer in the long term.

Post-purchase: You can track NPS via email campaigns, follow activity and engagement via a loyalty app or marketing campaign. Referral programs

are also very useful here - give Berta a reason to recommend your brand to her friends and family.



As with the example of Berta, each customer journey is unique. Every customer has different transaction histories, communication preferences, and demographic details. As such, each customer should receive a different customer experience. But many companies don't collect enough data to be able to accurately map what each experience should look like. On top of this, their data is held in different places. This creates a limited and fragmented understanding of the customers they are trying to target.
It's important to have all data in one place so it's accessible and available. Don't waste time searching through different information sources to understand your customers. White Label Loyalty's 'Loyalty Console' is configured from real-time data analysis and can combine data from existing CRMs (or other software customer data sources). This provides information about customers at a global and individual level, creating a complete picture of your customers' activity on a single platform.
Personalization and customer loyalty
Once you have collected the necessary data about your customers and paired it with current customer journey analytics, it's time to look at how each stage of the journey can be improved. This is where the value of personalization comes into play.
What's the link between personalization and customer loyalty? Find out here.

Personalization isn't just a way to make customers feel special—it's a method of building trust with your target audience. People like to see that you know who they are. They like to feel like their needs are being catered to, and that you care about their experience.
There are many ways to use data to serve each customer a unique and relevant experience. One of the most popular ways that companies personalize is by using purchase history to recommend products. For example, in the 'Comparison' stage, a brand might send a personalized email summarising the main benefits of buying with them. Customer A has previously bought product guarantee add-ons - so the brand can send an offer for an extended guarantee to help push them over the line. Customer B usually chooses express shipping options, so a retailer could offer free express delivery if they order within 24 hours. Big brands successfully use data to create personalized experiences at every stage of the buyer's journey, from awareness all the way through to post-purchase.
Conclusion
As businesses are able to collect and analyze more and more data about their customers, the potential for fine-tuned, personalized customer journey experiences has increased exponentially. Customers today expect more from the companies they buy from. If you don't provide them with the seamless, personalized experience they're looking for, you won't be able to keep them in the long term. Make sure you are collecting the right data about your customers, and consider each stage they go through in the customer journey.
Loyalty programs offer many brands a source of detailed insights into how their customers behave. With White Label Loyalty, you can go even further than this. Our AI and machine learning functionalities combine multiple data sources and find customer insights for you. Powerful segmentation tools can help you uncover sections of your customers and target them with personalized, bespoke marketing campaigns. Want to talk about loyalty, data, and marketing strategies? Get in touch with us today.
Recommended Posts
If you enjoyed this article, check out these relevant posts below.
Post Tags
Customer Loyalty
Customer Retention
Data
Communications
Customer Satisfaction
Data Capture
Share this Post
Helen Walker
Posted this article on
Creative & Content Marketing Executive
Helen is our Creative & Content Marketing Executive. She shares valuable information about the Future of Loyalty and will keep you up to date on the latest industry insights...