blog-post
How Pub Loyalty Programs Can Keep Customers Coming Back For More
Pubs and bars depend on consistent customers: the after-work catch-ups, sports enthusiasts, and local regulars, who return week after week. However, sales in UK pubs & bar chains have dipped significantly as a result of the pandemic.
Wetherspoons, a national UK pub-chain company, revealed a 9.6% decline in bar sales, with older customers failing to return regularly after lockdowns were eased: "draught products, which are traditionally bought by older customers, saw significant declines".

Most people are still understandably cautious about attending busy venues. But with booster vaccinations rolling out, the 2022 football world cup, and better weather coming in the spring, pubs and bars are now preparing for a post-pandemic boom. So what can this industry do to make sure the beer is flowing next year?

It's simple but effective: the way to keep your regulars coming back to you is to provide them with value. This doesn't necessarily mean slashing your gin prices – most people can buy alcohol cheaper at the supermarket anyway. You must show customers that the value they get from visiting your establishment is better than saving a few pounds. Value comes in the form of exciting and personalised rewards produced by an easy-to-use, frictionless loyalty program or app. Let's take a look at the ways a pub loyalty program could delight your customers…
PROVIDING VALUE FOR YOUR LOYAL CUSTOMERS
1. Offer your customers unique and exciting rewards.
Money off their next drink or a free dessert when they order a meal is a good incentive, but it's expected. Do something different to create more value for your customers. For example, you could reward them with an invitation to an exclusive viewing of the next England match – an extra big screen, secret menu, and preferred seating only for your loyal regulars.

2. Make them feel special.
Most people choose specific pubs and bars to meet friendly people and feel part of a community. If you want to go one step further and show you really care, you need to make your customers feel as if you know them. To do this, personalise the rewards they receive. If a customer who only ever chooses your non-alcoholic cocktails gets offered 10% off her next glass of wine, she's not going to feel like a part of the community and will ultimately become disengaged in your loyalty program. Collect the data you need to understand your customer's preferences and behaviours, then show them you care by giving them rewards they actually want.

3. Create a frictionless experience by going digital.
Can you believe there are still brands out there that use physical loyalty cards? That's not going to work for customers after their first pint. Loyalty cards are constantly lost or forgotten about. Avoid causing customers frustration by making your loyalty program fully digital. Not only do loyalty cards create a nuisance for customers, but they also give no flexibility for you. A digital loyalty platform is fully customisable and it can also work as a communication tool for your customers. For example, you can regularly send them new rewards and personalised messages via push notifications. If done right, this method can help you to create emotional loyalty.
BUT WHY FOCUS ON MAKING YOUR REGULARS MORE LOYAL RATHER THAN ACQUIRING NEW CUSTOMERS?
A survey by PYMENTS has found that loyal customers spend 67% more on average than new customers. In addition to this, loyalty programs can boost food orders by up to 40%. These are powerful numbers for an industry that has been severely affected by a year of lockdowns. Also, did you know that it costs 5x more to get a new customer than to maintain an existing one? After being hit with numerous closure orders, social distancing and limited capacities, pubs and bars across the UK need to do everything they can to increase sales whilst preserving margins.
Now you know how loyalty programs can provide value for your loyal customers, let's have a look at how loyalty programs can help you achieve your business goals for 2022…
PUB LOYALTY PROGRAMS: WHAT CAN THEY DO FOR YOUR BUSINESS?


Let your customers advertise for you with the 'Refer a friend' module. A great loyalty program will convince users to advocate for your brand. Make it as easy as possible for existing customers to bring in new customers by rewarding those who bring a friend along on their next visit. At White Label Loyalty, our powerful segmentation tool allows you to identify your most engaged customers and send them personalised incentives to refer more people to your business.


Dig deeper into customer data and activity. A loyalty program can provide you with valuable insights about your customers. Our analytics software lets you drill down into individual users' data; you can create detailed customer profiles which are enriched with real-time interactions. Additionally, our platform uses powerful segmentation tools that allow you to uncover micro-audiences and target them with effective marketing campaigns. How do you keep track of all this? With White Label Loyalty, you can create charts by combining data from across our system, letting you utilise your very own dashboard of custom graphs to make everything intelligible and easily actionable.


Avoid customer complaints by keeping things convenient and utilising card-linking technology. Security is crucial when dealing with payment cards, which is why our system features full PCI compliance and card tokenization. That means both you and your customer can rely on our card linking module to keep all transaction data safe and secure. Card network offline? Don't worry; all your customers' transactions will be linked to their loyalty card app accounts as soon as a connection is re-established, so nobody loses out. Our card linking system also integrates directly with Visa, MasterCard and American Express, meaning it's already compatible with your existing payment terminals. Once your customer has linked up to the system, your loyalty card app can reward customers when they purchase with you. Our system also works with mobile payment apps, such as Apple Pay or Google Pay, for maximum convenience.


Grow your business without giving much away: You don't have to stick to rewarding customers for purchases; our solution allows your users to earn points for any on-site activity, including writing reviews about their visit. Points can be exchanged for vouchers, gift cards or custom rewards, such as free food and drink. Don't want to give away free food and drink? You don't have to. Our reward-fulfilment service allows you to select rewards from a range of popular high-street names that your customers will instantly recognise and value.


Get going quickly! Imagine starting your bespoke project with 80 percent of the project already done! That's what we offer. Our modular developed technology means you can pick and choose what you need for a fine-tuned bespoke enterprise loyalty solution that perfectly fits your business goals.


Enjoy full flexibility and design. Our off-the-shelf mobile loyalty card app has a number of layout options and can be customised to align with your branding and industry. Alternatively, you can opt for a completely bespoke app built from scratch, for full control over the look and feel of your rewards program.
Conclusion
It's not too late to start thinking about loyalty. Pubs and bars will be competing to pour the pints for customers next year, and loyalty programs will be instrumental in driving repeat visits and bringing new customers through the doors. Make sure you provide value by creating a fuss-free loyalty program that offers your regulars exciting, personalised rewards. Then use loyalty mechanics to continuously grow your business.

With consumers ready to spend the money they saved during the lockdowns, and the football world cup looming, 2022 could be your best sales year yet. If you want to know more about how loyalty could work in your establishment, book a demo with us now.
Recommended Posts
If you enjoyed this article, check out these relevant posts below.
Share this Article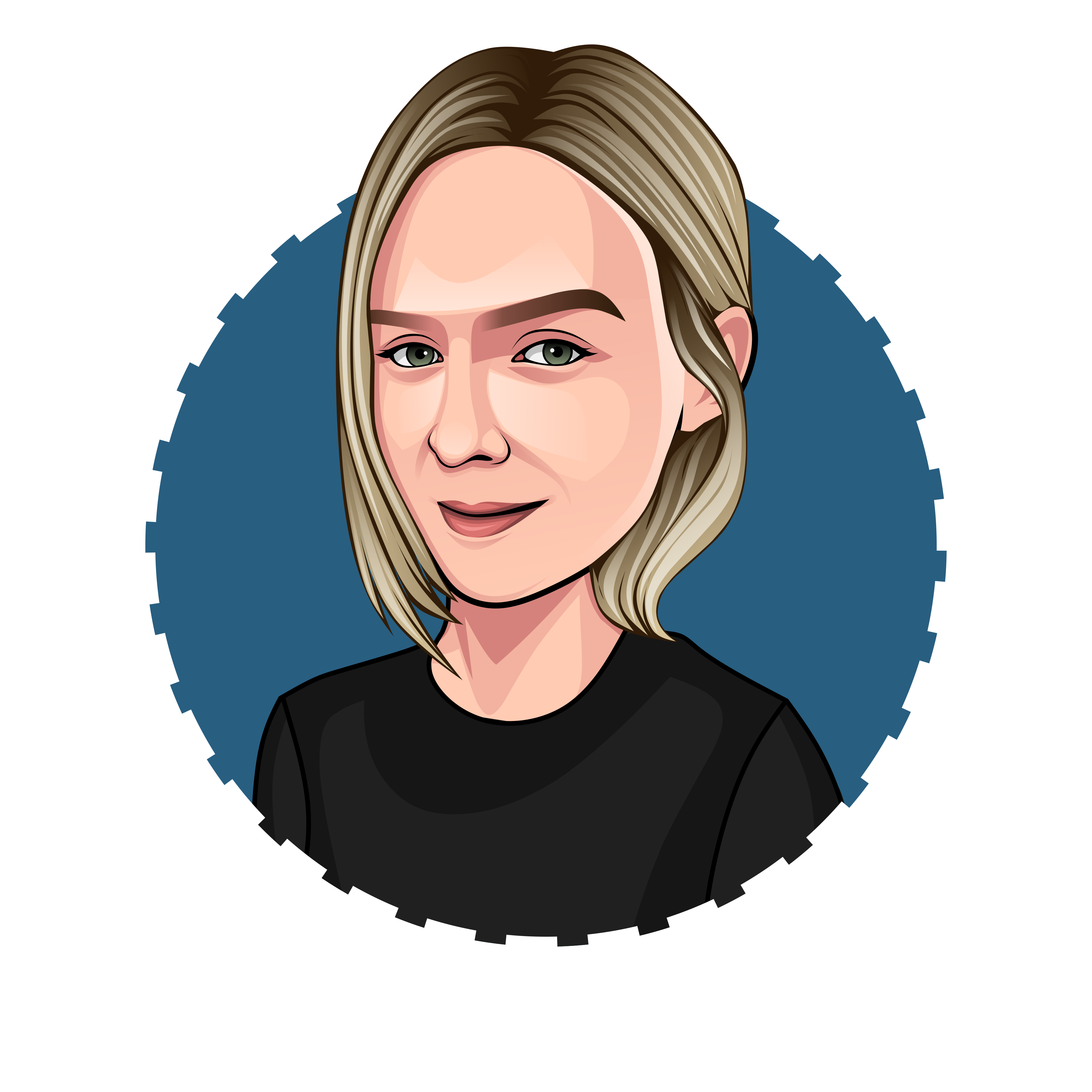 Helen Walker
Senior Content Marketing Executive
Helen is our Senior Content Marketing Executive. She shares valuable information about the Future of Loyalty and will keep you up to date on the latest industry insights...
Post Tags
Loyalty Programs
Digital Loyalty
Customer Loyalty
Hospitality
Restaurant