blog-post
The Many Different Ways For Your Customers to Earn Loyalty Points
Do you have any prior knowledge of points-based loyalty programs? If so, you'll be aware that points are predominantly awarded for transactions. Generally, the amount of points that a customer is rewarded corresponds to the amount of money spent. While this is correct, at White Label Loyalty we also wanted to raise awareness of the other ways loyalty points are awarded.
Signing up
Firstly, it might sound obvious but providing points to customers for signing up for your loyalty programs is a great option. This extra incentive to get the relationship started could be vital in making your loyalty program as successful as possible from the start. This example from Boots reflects how brands entice customers to sign up to a program by incentivising through points. Our client Burger King EMEA also offers an initial offer for signing up, find out more about their case study here.
Do you want to find out more about our Burger King EMEA case study?
Learn More Here
Offering Feedback
Another way that you can reward customers is by rewarding them for offering feedback.

Getting your customers to complete a survey, however, can sometimes be a challenge. Whether you email a survey or hand out physical surveys in your store. Additional loyalty points are a great way to increase participation in these surveys. This is an important issue because feedback on a product can be crucial for development and therefore by rewarding customers for providing feedback you are creating a win-win situation.

As part of Tesco's Clubcard, alongside offering points on transactions, Tesco offers points to complete surveys. They offer 25 points for the completion of a 15 minute survey. Therefore reflecting a technique to incentivise survey-taking and an alternative of only transactions equalling points.
Social Media Interactions
You can also reward customers for how they react to you on social media. 3.8 billion people are active on social media, therefore garnering as much support on social media is crucial. You can reward their liking, commenting on or sharing one of your posts. In addition to this, customers watching product videos, engaging in your mobile app media content, and subscribing to your blog are signs that a customer is engaging with your brand. Therefore, rewarding them for it is a great way to incentivise.
Referral
There is yet another action that you can reward customers for. This is the action of referral. The ability to provide points-based incentive for referrals could be very beneficial. This Costa example (to the right) reflects a way that you can entice customers to invite their friends to download their app. Therefore rewarding them for a referral. Referred customers have a 16% higher lifetime value than non-referred customers. This means that an incentive such as loyalty points to get them to do this is crucial. Have a look at White Label Loyalty's referral module here.
Saying Thanks
One tactic that works is rewarding your most loyal customers by providing points as a thank you. This could be a general token of appreciation that will show the customer that you care about them and to enhance the emotional bond with them. By providing customers with additional points as a token of appreciation, you're letting them know you value them and this can only help for customer satisfaction and retention. For this to be most effective you need to know who your most loyal customers are. This is where segmentation is important in order to differentiate users. White Label Loyalty's audience engine allows you to identify your best customers by segmenting your user-base in real time. This provides the opportunity for you to reward that loyalty with such a thank you.
Birthday Present
One great way to reward points that will create an emotional bond between the customer and company is with a birthday offer or reward. This way of marking a milestone can be really effective. This example (to the left) from Paperchase suggests how a cash gift on a birthday can incentivize customers.

Alongside this, birthday points into your loyalty program is an amazing way to give a loyalty program a touch of personalisation.

For rewarding birthday points, there are a number of ways that you can personalise. The amount of points could correspond with the age that a person is turning, for example: 'here are 300 points to celebrate you turning 30'. You could also personalise the gift by reflecting how long a customer has been loyal to your company, i.e. increasing the amount of points given each year. This level of personalisation offers a real connection between customer and brand.
What can White Label Loyalty do to help?
At White Label Loyalty, our platform allows you to do all of the above and even more!

The events based nature of our system makes our loyalty program not just about transactions. Our reactor engine can reward a number of different actions. With this approach, you can drive any desired behaviour and are not confined by predefined rules as you would be in a rigid loyalty program.
Want to learn more about what our loyalty engine can offer you?
Learn More Here
We have shown the different ways to reward customers with points. Whichever of these ideas you choose to adopt, it is always important to consider customer personas and that the rewards match up with them.

If you are interested in learning more about White Label Loyalty's offering click here.
Recommended Posts
If you enjoyed this article, check out these relevant posts below.
Post Tags
Loyalty Programs
Customer Loyalty
Customer Retention
Customer Engagement
Loyalty Rewards
Loyalty Strategy
Personalised Rewards
Referral
Loyalty Points
Share this Post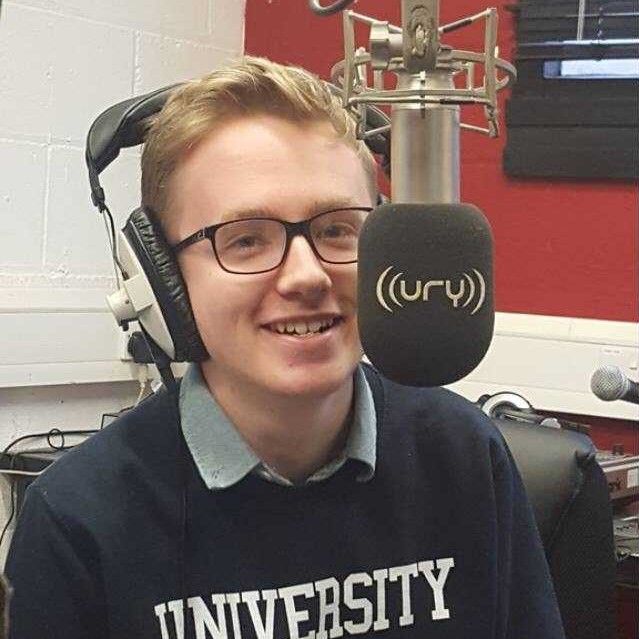 Jack Rewcroft
Posted this article on
Marketing Assistant
Jack was our Marketing Assistant. He helped with content creation including writing the blog posts you love to read!