blog-post
How To Increase Customer Loyalty: Our 7 Top Tips
Why you need to learn about how to increase customer loyalty
Customer loyalty is crucial. Research has found that increasing customer retention rate by only 5% can increase profits by up to 95%. Here at White Label Loyalty we like to think we know a thing or two about customer loyalty. That's why we decided to provide you with in-depth advice into how to increase customer loyalty at your company. These include using personalised communications, listening to what your customers are saying, having great communication and ultimately having a loyalty rewards program.
Understanding your customers
You want to know how to increase customer loyalty? First and foremost, understanding your customers is paramount to any successful business. You need to know what they value and what they need to try and build a relationship with them.
Loyalty is all about building relationships; this is where relationship marketing comes into play. Two important pillars of building a relationship with a customer hinge on trust and commitment. Trust is about keeping promises to the customer and making sure that this trust is not broken. Commitment reflects an obligation of the business to provide a customer with a mutually beneficial relationship. These two components of relationship marketing can be key for understanding your customers more effectively.
Interested in reading more about relationship marketing and its relevance to customer loyalty?
Find Out More Here
Communication
In order to build a relationship with a customer, you need personalised communications. This can be completed in a number of ways with the most common being personalised emails. One way this is done to improve our relationship with the customer is by having birthday specific emails (such as this one from clothing brand New Look to below). This is done in order to form a bond between the customer and the company and to make them feel valued.
There needs to be an emotional connection between the customer and the company in order to ensure a lasting relationship. There is no point having communication with customers if it is not targeted and does not relate to the specific customer that you are communicating with. A customer is not going to engage with a product if they do not feel enticed or represented. This is where 1st party customer data is needed in order to be able to run well targeted personalised messaging. Additionally, using CRM effectively and having a data-driven approach to digital marketing is key.
Check out our range of data-capturing solutions here.
Engagement
Engagement is vital for customer loyalty. In order to be engaged customers need to be entertained by your content. It's important to make sure that what you're offering is enough for them and that they want to engage your communications. There needs to be a variety in the content that you provide in communications in order to make sure that they are not disappointed. This is done in the hope that they will keep clicking on the communications that you send out.

One key way that customer engagement can be garnered is through user-generated content. The actionable opportunities for customers created by user-generated content make it a crucial component of loyalty marketing. It is important because it allows customers to endorse your brand whilst increasing your exposure. A popular type of user-generated content that we recommend is creating competitions that promote engagement with your brand.

Gamification is another way to increase engagement with a customer. Arguably the most famous way that gamification has been achieved successfully by a company is with McDonald's collaboration with Monopoly. Their annual competition allowing customers to collect tokens corresponding with a Monopoly board in order to win prizes has proved highly profitable for the brand. The campaign has now advanced and become more digitally-focused with interactions with the McDonald's app being the predominant way to check tokens to see if prizes have been won. This competition has run in the UK since 2005 and in the US since 1987. Gamifying your offering is therefore another way in which to increase engagement in order to increase customer loyalty.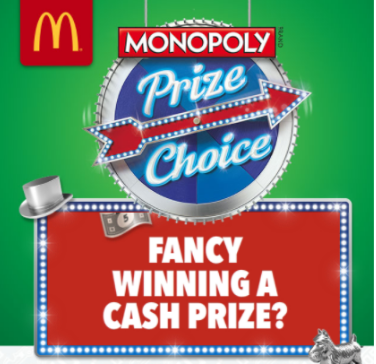 Are you interested in how your loyalty program can be enhanced with gamification?
Learn More Here
Customer feedback
You've heard about how important engagement in your communications increases customer loyalty. Next up, we explore how and why customer feedback and the way it is dealt with is so important. These are our 4 ways that customer feedback can be leveraged to create the best possible experience.
Reviews. Gather feedback in the form of reviews. These reviews can be done in a number of ways with rewards as a way to gather this information. For example, offering a certain amount of points for taking part in a survey are giving a financial reward/discount for posting a review online. We reflected this in our recent 'White Label Idea'.
Continuous Analysis. It is crucial to use this feedback for continuous analysis of your performance. It is vital to always be aware of what is going on in terms of the customer experience. This is because you need to know what improvements you can make and what is going well.
Developing New Products Use these insights to improve your services and develop new products. It is very important for your services and products to reflect your customer needs that is why surveys and other forms of feedback are just so vital.
Conflict Handling Building relationships with customers can't be done without conflict handling. You need to be able to deal with conflicts effectively in order for them to feel valued and to feel as though their voice is being heard. A large part of this can be resolved through training of staff in order to make sure that they know how to deal with customers.
Customer Service
In any business, customer service is crucial. 73% of businesses that provide above-average customer experience are financially better off than their competitors. Bad customer service can turn away a customer from a trusted brand forever. The importance of having great customer service thus cannot be understated. Customer service can come in a number of forms, it does not just mean interactions with customers by sales staff. It's about the whole experience of a customer with your business. This includes the ease-of-use of your website, how easy it is to contact you with any problems and the smoothness of an overall experience.

Additionally chatbots are a way of providing this type of speedy customer service on a landing page and a great way to qualify a customer too. This tool is beneficial to both the customer and the business ensuring efficiency and effectiveness. We hope that we have proved how customer service is a crucial component how to increase customer loyalty, next up is brand identity.
Brand identity
It's all important to determine what your brand stands for and what value you are trying to provide to your customers. It's prerequisite that these values are coming through in every aspect of your business from new product development to customer service.

For any company, it is essential that your identity is clear and obvious to any possible customer. You need to know what your customers want from you and how to provide that for them.

It is vital to have one clear and consistent message through all your channels to make for a friction-less customer experience This means that every member of your team needs to be properly trained to make sure there is this consistency of message no matter who is interacting with a customer.
Loyalty Program
We hope that the previous tips have helped you on how to increase customer loyalty, our final piece of advice is one that is close to our hearts. Having your own formal loyalty program can be hugely beneficial for you and your business. It is a marketing strategy that aiming to build a stronger relationship between a customer and a brand with the objectives of repeat sales, increasing profits and brand recognition.

Moreover, an incredibly useful part of having loyalty program is the ability to track progress of customers and their transactions. The ability to measure success against set goals is a crucial capability offered by a loyalty program. As one of our previous tips have suggested, getting to know your customers is crucial and a loyalty program is one of the best ways in which you can do this. We strongly believe in data-driven loyalty. Hence, our best advice to give you is: collect data, analyse data, use data to improve. The events based system such as White Label Loyalty can offer a great amount of flexibility. Have a look at our loyalty engine here.
Want to find out more about what a loyalty program can do for you?
Learn More Here
We hope that this article has provided you with the knowledge of how to increase customer loyalty. If you want to find out more or have any questions about what White Label Loyalty can do for you get in touch here.
Recommended Posts
If you enjoyed this article, check out these relevant posts below.
Post Tags
Loyalty Programs
Loyalty Gamification
Customer Loyalty
Customer Engagement
Marketing
Customer Experience
Brand Loyalty
Share this Post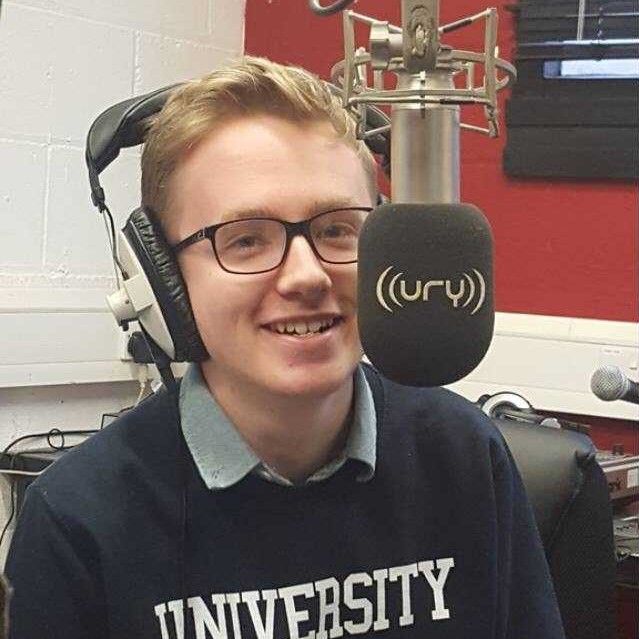 Jack Rewcroft
Posted this article on
Marketing Assistant
Jack was our Marketing Assistant. He helped with content creation including writing the blog posts you love to read!