blog-post
How To Create A Great Loyalty Program App
WHY ARE YOU HERE?
Here at White Label Loyalty, we know what makes a great loyalty program app.
When creating a digital loyalty program, a mobile app is one of the most common customer interface options chosen by companies. Understandably so. There were 218bn app downloads worldwide in 2020 alone!
There is quite an overload of apps with Google Play Store having 3.15 Million different ones and Apple's App Store having over 2 Million on their site. This means there is an added expectation of quality when an app is created. When you are creating a new loyalty app, you need to make sure that it is:
Functional
Easy to use
Engaging
Unique
Do you want to know how you can achieve this? All you need to do is follow this step-by step guide!
Want a copy of this guide for later?
WHAT ARE THE STEPS TO CREATING A GREAT LOYALTY PROGRAM APP?

Creating a loyalty app can be a great way to achieve your goals and to ensure customer retention. This guide will be split up into four sections providing the steps to help you to do this, these are: Attachment, Strategy, Awareness and Innovation. Attachment is about getting a customer signed up to your app. Strategy focuses on how to engage your customers in using your app. Awareness refers to promotion of your loyalty app. Finally, Innovation is about learning to evolve your app so that customers will be retained for a long time.
ATTACHMENT

When downloading a new app, a new user's registration process and first experience of the app is a critical moment of truth. The ability to get a customer actually attached to your app can be pretty difficult as there are quite a few barriers to entry for them that will stop their progress. This is why it is vital that your attachment process is smooth and frictionless. Below are some top tips on how to attach a customer to your app.
IMPORTANCE OF COMMUNICATION & DATA

A clear part of attachment is making sure that your communication channels are clear and that enough information is provided to the customer when they are downloading. Communication is a key part of relationship marketing which is needed in order to build a strong relationship with a customer.

It is vitally important that you are able to determine the right types and amount of data that you collect during the signup process. If there are too many fields to fill this will become too much of a burden and you're likely to lose users in the process. Too few fields and you don't have enough data. Starting with key demographic data and any important pieces of segmentation data you might need right away, depending on your industry and product is advisable. With that being said, you can always ask for more information later on once they've signed up and even incentivise this action.
Data Collection Examples

There are many different ways for programs to collect data and there are quite a few examples of different loyalty apps doing this in alternative ways as shown here:

To the right, you can see our client Burger King EMEA's data collection techniques with the use of receipt scanning. This technology allows them to collect valuable detailed purchase data, which can be used for identifying promotional opportunities. Furthermore, it can fuel decisions on new product development and other types of business decisions.

In comparison, a B2B business such as Wavin UK requires specific information about their program users, such as 'company size' and 'primary purchase method'. Collecting such information upon registration helps their segmentation and personalisation efforts and becomes crucial to the success of the program.
STRATEGY

To make your loyalty app more engaging, you need to make sure that your strategy is cohesive and your content is effective. In order to ensure that your loyalty app is fully functional is to be able to have in house and external testers who are able to test the design, structure and functionality of the app. This is to provide proof of concept before a full launch is implemented. You may also want to run a pilot specific to a geographical location or a subset of customers before allowing your full customer base to enter. These tactics will help immensely when wanting to keep customers engaged.


REWARDS

Try offering a variety of promotions and rewards to keep a customer fully engaged. There are a number of different rewards you can offer customers to keep things exciting and engaging for them. These include:

Offering them unique access
Your loyalty program should serve to differentiate your loyal customers from the rest. That's why providing early access to products or services, inviting them to a VIP event and similar experiences are highly valued for program members. The widely popular Sephora Beauty Insider loyalty program offers different types of unique experiences to its members, based on which tier they are in (see below).

Partnership Reward
Leverage your brand partnerships & provide your loyalty program members special rewards that they normally wouldn't get from your brand. Offering a special collaboration or new products gives your users a sense of being important, which builds rapport with the customer. A prime example of such partnership rewards can often be seen in telecommunications and banking industries, in which emotional connection with brands is uncommon. Brands thus resort to providing as many high value and relevant partnership rewards as possible to try and establish a relationship with their valued customers. A brilliant example of this is O2 Priority program, which offers new exciting offers and prizes to O2 customers from other partner brands.



MARKETING MODULES

Moreover, every good loyalty program should work with your existing digital infrastructure. Therefore, make sure you also connect your loyalty platform to the rest of your marketing stack. This allows you to be able to send email campaigns, push notifications, store loyalty information in your CRM and much more. All this helps to keep the customer engaged which is crucial to the success of a loyalty program. Have a look at the marketing module that White Label offers here.


GAMIFICATION

While financial rewards and discounts are undoubtedly motivating for getting a customer to engage with your app, well-designed features can successfully support functional needs. There is therefore a real need to make a loyalty app experience joyful! Gamification is a great way to do this. Examples of Gamification include: providing competitions for customers to enter and having points leaderboards for people to be able to compete against their friends/ colleagues!
AWARENESS

PROMOTING YOUR APP
Once you've made the perfect loyalty app, you need to make sure that you hit your KPIs. This means that your app needs to be visible and easily accessible to potential users. It is vitally important that you get the promotion of your loyalty program completely right. Our team at White Label Loyalty came up with 7 tried & tested strategies to do this. These are:

Retail promotion: Training sales staff to promote loyalty program to customers
Packaging: Making sure that any packaging or other materials you produce maximises the promotion of your loyalty program.
E-Commerce: Make sure that you utilise the benefits of e-commerce to promote your loyalty program.
Usual marketing channels: Use social media and your website in order to establish a positive emotional connection with your customer for promotion.
Referral: Word of mouth is vitally important for promoting your loyalty program.
Business to business: Make sure you promote your loyalty program to your business clients.
Dedicated explainer page: Make sure there's a clear place for customers to go to find out about your loyalty program that is updated regularly. 51% of app users say website has recommended the app, therefore it's vital to have enough information on it throughout the website.
APP-STORE OPTIMIZATION
There are a number of different ways that an app is downloaded, you need to be prepared for all avenues. However strange it might sound, when creating an app, marketers can forget about optimizing for an app store. Around 40% of customers' first port of call when searching for and downloading an app is an app store. Therefore, you need to know the secrets of app store optimization.

In order to optimise for app store searches, you need to be acutely aware of your customer base and take part in keyword research in order to find out what people search for when they are looking for an app similar to yours. Furthermore, the keyword placed in the title should be the one with the heaviest search traffic. If you use these tips, you will be able to make sure your app-store optimization is top notch!

INNOVATION

USER EXPERIENCE
So, you've created a strong app with great content & advertised it on relevant channels. Your work is done, right? Wrong!

For your loyalty program app to be truly successful, you need to make sure that it is not stagnant and is very well maintained. This means that loyalty strategies must keep evolving with the products, brand, company and its consumers for long-term success. Therefore, your loyalty platform is innovative whilst growing with your business.

Your loyalty program app also needs to have the most effective technology behind it. You need to ensure that you build features which enhance the user experience to the best possible level.
HOW TO RETAIN CUSTOMERS

Innovation also needs to be at the forefront of your mind when looking at approaches to marketing strategies and making sure that you stay ahead of the curve! Once you have innovated, it is crucial for your customer to be aware of this as this could be a way to bring back disengaged customers.

In order to be as innovative as possible, you need to answer the following questions:

Is there another more frictionless way to collect data from users?
Can you improve on the services you provide to your loyal customers?
Are you collecting feedback regularly and acting upon it to improve?

Overall, you need to make sure that this innovation is a cross-divisional effort. This means that your marketing, IT, strategy and digital departments all need to be working towards a common goal. If this happens, we promise that you will then be rewarded and that you will hit your KPIs. Furthermore the ability to innovate and evolve will heavily improve your chances of retaining a customer for a prolonged period.
Final thoughts
Hopefully, you have found some nuggets of wisdom to along the way in creating a perfect loyalty program app. Whether it has been learning how to best attach a customer to your app or the best strategy to keep them engaged. It might have been the knowledge you've gained about increasing awareness of your app or the final part where you found out why innovation is crucial to keeping customers for an extended period of time.
Are you interested in learning more about making steps in loyalty?

Recommended Posts
If you enjoyed this article, check out these relevant posts below.
Share this Article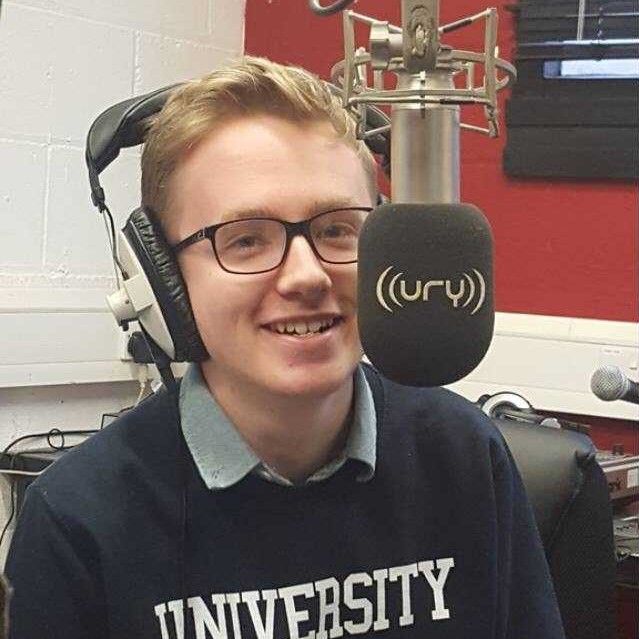 Jack Rewcroft
Marketing Assistant
Jack was our Marketing Assistant. He helped with content creation including writing the blog posts you love to read!
Post Tags
Loyalty Programs
Customer Engagement
Mobile App
Technology
Loyalty Rewards
Mobile Loyalty App
Loyalty Strategy
WLL Insight