blog-post
Complete Guide to Loyalty Programs in the Digital Era
Long gone are the days when customer retention started and ended with a plastic loyalty card. In the dynamic realm of modern commerce, where customer retention is paramount, businesses seek unparalleled digital loyalty solutions to thrive amidst fierce competition.
Welcome to the comprehensive guide unveiling the intricate tapestry of loyalty programs in the digital age.
Here, we unravel the strategies, tools, and insights essential for businesses aiming to harness the power of digital loyalty solutions to foster lasting connections with their audience.
Don't have time to read? Download this guide in PDF for later!
What is digital loyalty?
Digital loyalty refers to modernized customer reward systems, transitioning traditional loyalty programs into online or app-based platforms.
These programs empower businesses to streamline customer enrollment, track earned points, and rewards, and facilitate convenient redemption processes.
By harnessing digital technology, companies enhance accessibility for customers, allowing seamless engagement and personalized experiences to foster long-term relationships.
What is electronic loyalty?
Electronic loyalty, often termed e-loyalty, signifies the consistent allegiance of customers to a particular online platform or e-commerce website driven by their recurring satisfaction.
This enduring commitment leads customers to repeatedly engage and make purchases within the digital realm, fostering a sense of trust, convenience, and fulfilment.
E-loyalty emphasizes the sustained relationship between consumers and online businesses, rooted in positive experiences and continued value delivery.
What are the benefits of digital loyalty programs?
Digital loyalty programs offer multifaceted advantages for both businesses and customers. They serve as powerful incentives, encouraging regular patronage by rewarding customer loyalty through points, discounts, or exclusive offers.
Notably, these programs leverage the convenience of mobile devices, ensuring customers always have access to their rewards without carrying physical cards.
Furthermore, businesses benefit from increased customer retention, deeper insights into consumer behaviour, and the ability to personalize offerings, thereby fostering stronger, more enduring relationships with their clientele.
DIGITAL LOYALTY PROGRAM SOLUTIONS AND TRENDS
The below trends are shaping customer loyalty in the digital age: read on to find out how your business can stay ahead.
1. CUSTOMERS ARE DEMANDING DIGITAL SOLUTIONS
A continuing digital transformation in the market is driving customer experience. Consumers now expect that interactions with brands should occur on digital platforms. As a result, businesses have to evolve their strategies to ensure they are creating a seamless digital customer experience.
Can the online and offline worlds still work together?
The global switch to digital platforms will see many companies creating loyalty programs on apps. The use of apps can engage an increasingly digitised audience and expand the reach of loyalty programs. For many businesses, however, most of the customer journey still occurs offline. This creates the question of how to connect the online and offline worlds throughout the brand experience. One of the solutions to this is using data capture methods such as receipt scanning.

Receipt scanning extracts data from a printed receipt or invoice to power information in a loyalty program. Burger King used our receipt scanning technology to launch their rewards program without the need to integrate different ePOS systems. Customers simply submitted a picture of their receipt to access digital rewards on the Burger King app. We also integrated a branded microsite into the rewards program to prevent customers from having to re-register.
Receipt scanning, as a loyalty digital solution, can also be applied to B2B businesses. Wavin, a plumbing manufacturer who primarily sells to third-party wholesalers, struggled to establish a direct relationship with its end consumers. This meant that there was limited data to inform future marketing and sales campaigns.
We created a B2B loyalty solution for Wavin using receipt scanning technology which integrates into a digital mobile app. 'Wavin Rewards' is now a data-driven solution that allows the supplier to reward end users for purchasing its products, without having to rely on information from stockists.
The above examples show how technology can bring the offline and online worlds together, without disrupting the customer experience. Further, whilst POS system integrations are useful, they are certainly not the only way to operate a loyalty program that works.
2. BRANDS MUST PIVOT TO CUSTOMER EXPECTATIONS AND GO BEYOND TRANSACTIONS
Customers are demanding more flexibility than ever. Traditionally, loyalty programs have depended upon transactional relationships between brands and customers, but this model doesn't allow for influencing customer behaviour. If brands want to shift their customer's habits, they must be able to reward actions that are not only transactional using digital loyalty solutions.

Customers want to be rewarded for engagement, such as interacting with a brand's social media pages or writing product reviews. Brands can show appreciation and recognition for this by offering benefits regardless of whether a customer has made a purchase or not. This ultimately leads to a behaviour shift, and customers become more willing to actively engage with brands.
3. EMOTIONAL LOYALTY IS MORE IMPORTANT THAN EVER
To truly appreciate why pivoting to customer expectations is necessary, you must understand the importance of emotional loyalty. There is an increasing need for customers to relate to a brand on an emotional level rather than a purely purchase-driven one.
Emotional loyalty cultivates a deeper level of relationship and increases the likelihood that a customer will stay genuinely loyal to a business. To cultivate this, brands must understand their customers and engage with them in ways that tap into their personal values and interests. Data and personalisation is the key to understanding what customers truly value.

If you are seriously considering improving customer loyalty, read our dedicated article about emotional loyalty first here.
4. DATA, INSIGHTS, AND PERSONALISATION ARE KEY
Today's customers expect highly personalised interactions. With 80% of consumers more likely to interact with brands that offer personalised experiences, collecting data and insights is essential for loyalty program success. These factors will differentiate between a good loyalty program from the 2010s and a successful loyalty program today.

To help you understand the kind of data you can collect, take a look at the graphic below which shows all the data point considerations you should be aware of throughout your customer's journey (bear in mind there might be more, specific to your customers):
GLOBAL BRANDS ARE RECOGNIZING THE POWER OF LOYALTY
QSR and Hospitality Brands are tapping into digital loyalty solutions this year
Brands from different industries are starting to recognize the power of loyalty programs. Earlier this year, McDonald's launched their rewards program across multiple markets to create global brand loyalty. The loyalty program saw over 22 million enrollments in the US, enabling the brand to bridge the gap between physical restaurants and the digital world. According to McDonald's CEO Chris Kempcziski, the rewards app has been the "single biggest driver of digital adoption". To find out more about what food and beverage brands are doing with their loyalty programs, check out our latest guide here.
Changing the traditional structure of travel loyalty programs
The structure of traditional airline loyalty programs is based on a pre-pandemic world. Since 2020, both personal and business travel have reduced drastically. With flights becoming less frequent, how do customers show loyalty to an airline? Companies such as American Airlines, Etihad & Qantas are revamping their loyalty programs to follow this changing landscape and reflect how customers are behaving.
Global brands understand that customer loyalty is the future
Virgin launched a loyalty program called "Virgin Red" last year which was born out of "understanding what members need, want and love, and creating a club that revolves around them". The program focuses on personalisation with the understanding that customers value rewards in different ways. As a result, Virgin Red allows customers to donate their rewards to charity as part of their "Points for Good programme". This is a great example of how big brands can tailor the mechanics of their rewards programs according to what their customers appreciate most.
TIPS FOR SUCCESS & HELPFUL LINKS
What makes a successful loyalty program?
As well as adapting to the above trends that we are seeing this year, there are a few more steps to creating a great loyalty program…
User experience – with the move to digital apps, customer experience now relies heavily on technology. Make sure your loyalty platform is easy to use for different types of customers, and provide excellent support to anyone who needs it. Check out our top 5 tips to improving the UX of loyalty programs here

Intelligent rewards – the rewards you choose to offer must engage users. Try to offer a range of promotions and rewards to make sure there is something for everyone. Even better, use your customer data to personalize the rewards you offer.

Promoting your loyalty program – your app needs to be easily accessible and visible to current and potential customers. Show them the value of participating and build an audience with a carefully planned marketing plan. Need some inspiration? Check out these 7 tried & tested strategies for promoting your loyalty program.

Customer engagement – you've got customers to sign up to your app, but how do you keep them engaged? Whilst monetary rewards and discounts are motivating, there are other ways you can ensure your customers interact with your loyalty platform. Gamification is a great example: you could launch competitions and leaderboards to make the whole experience more fun. Check out this article on examples of loyalty gamification to get inspired.
Conclusion
A rewards program that does not evolve with industry changes and customer expectations will not be future-proof. With modern customer's needs changing constantly, the brands that fearlessly innovate and pivot their strategies will see success this year and beyond.
To adapt to these future changes, brands need a flexible solution to loyalty. This need for flexibility contributed to the development of the White Label Loyalty engine – a platform that is adaptable to any use case or industry. Using a modular architecture, brands have the power to choose how their loyalty program functions, such as what kind of customer actions they reward.
There's also flexibility to change the program's structure alongside future business, industry or customer changes. To find out more about the White Label Loyalty platform, you can download the White Paper or contact one of our loyalty specialists at info@whitelabel-loyalty.com
Recommended Posts
If you enjoyed this article, check out these relevant posts below.
Share this Article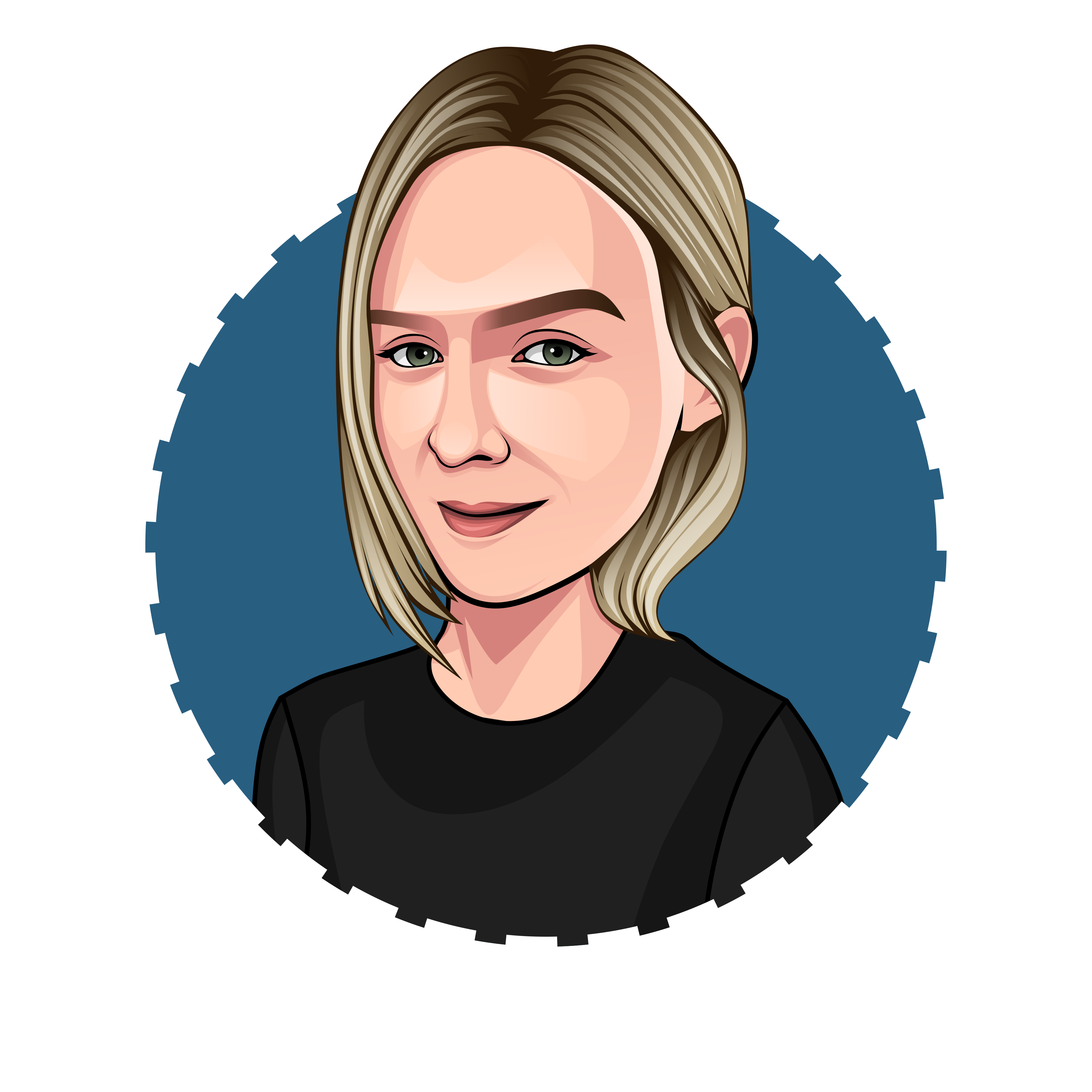 Helen Walker
Senior Content Marketing Executive
Helen is our Senior Content Marketing Executive. She shares valuable information about the Future of Loyalty and will keep you up to date on the latest industry insights...
Post Tags
Loyalty Programs
Loyalty Gamification
Digital Loyalty
Customer Loyalty
Gamification
Customer Engagement
Loyalty Programmes
Loyalty Rewards
Loyalty Card
Mobile Loyalty App
Loyalty Marketing
Personalised Rewards
Rewards Programs
Data
Emotional Loyalty
Customer Data