blog-post
Are the Days of Loyalty Cards Numbered after Tesco's Change?
GOING DIGITAL
This backlash showed that shoppers still care about their loyalty rewards. However, the concept of swiping a card at the till is becoming outdated, shoppers are looking for something far more efficient!
At White Label Loyalty we offer a mobile first approach, so customers can have all their loyalty in one place, on the phones. This unlocks the potential to instantly reward customers at the right time when they are in store rather than sending vouchers to the customers weeks later.
FRICTIONLESS EXPERIENCE
We also believe that the key to a successful loyalty programme is to make the user journey frictionless. We have recently launched a Card-linked loyalty solution which does just that. It enables customers to collect points automatically when they pay using their bank cards. No more forgetting cards or scanning barcodes, the future of loyalty is here!
Find out more by contacting our Team of experts.
BACKLASH FOR TESCO
As soon as Tesco said it was cutting some of its Clubcard rewards, customers started venting their anger. "Kick people while they're down," said one. Another called it a "blow" after saving up the vouchers for two years.
The supermarket has now backtracked and delayed the cut until the summer.
LARGER MOVEMENT
But experts believe the move is part of a wider trend, and said the days of shoppers using plastic loyalty cards and collecting supermarket reward vouchers are numbered.
"This concept of swiping a card at the till is dated. It's not what attracts us to a supermarket," says retail analyst Natalie Berg of Planet Retail.
It is no coincidence that Aldi and Lidl, the UK's two fastest-growing supermarket chains, do not have loyalty cards.
"Shoppers are no longer monogamous. The idea of being loyal to a particular supermarket is a thing of the past," she says.
With the weekly, out-of-town shop in decline, and supermarkets facing intense pressure on prices and online deliveries, it is no surprise that loyalty cards are less of a priority, Ms Berg says.
LOYALTY SCHEMES TO STAY
However, the backlash over Tesco's move showed shoppers still cared about loyalty rewards.
"It's the final stages of loyalty cards, but not of loyalty schemes," says Martin Lewis, founder of the Money Saving Expert website, who led the campaign against Tesco's sudden Clubcard changes.
"The idea that it's a piece of plastic, and that you get points back and vouchers, is going to go."
He knows of shoppers that have keyrings containing more than 40 loyalty cards. Those will increasingly become a thing of the past as they are replaced with technology that still offers discounts, Mr Lewis says.
MOBILE IS THE WAY
There is at least one smartphone app, Stocard, that lets users upload all their loyalty cards into one place.
And the salad chain, Vital Ingredient, dropped its customer card in favour of an app that enables payments and gives reward points.
'DISENFRANCHISED'
As our shopping habits change, so too do our expectations for loyalty schemes.
UK shoppers have about three loyalty cards on average, but only use two of them, according to retail analysts TCC Global.
And there are signs that customers are becoming "disenfranchised" with the rewards on offer, says TCC's Bryan Roberts.
Just 5% of shoppers would stop going to a store if it dropped its loyalty card, he adds.
What customers really want is the ability to turn rewards into family days out or Pizza Express meals – which might explain why Tesco's move caused an uproar.
Tesco's Clubcard, which was introduced in 1995, enables shoppers to earn points for money spent with the supermarket. The vouchers they generate can be used for restaurant meals or entry to attractions such as London Zoo, for example.
Some could be used for four times their face value. Tesco is now cutting most to three times their value – but has postponed the change until 10 June.
Alessandra Bellini, Tesco's chief customer officer, said: "Customers have told us they want Clubcard to be simpler, and they've asked us to make it easier to get the most value from the points they collect."
EXPERTS NOT SURPRISED
The end of the loyalty card has been predicted many times before, but what is different this time is that smartphone apps are an obvious replacement for physical cards, experts say.
But retailers and shoppers will not drop the idea of loyalty rewards anytime soon, argues Annich McIntosh, editor of Loyalty magazine.
The Co-op re-introduced its membership card in 2016 – and even though it cost £35m in the first half of last year, Co-op bosses think it is worth the expense.
Planet Retail's Natalie Berg says Amazon's Prime membership has become "an all-encompassing beast of a loyalty scheme" that gives access to books, music, TV, photo storage and next-day delivery.
"Store cards might go because a bit of plastic in your wallet isn't necessary," says Ms McIntosh. "But loyalty programmes aren't on their way out – they matter too much to people."
Recommended Posts
If you enjoyed this article, check out these relevant posts below.
Share this Article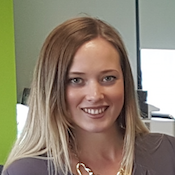 Rachel Nobel
Head of Marketing and Social Media
Rachel was the Head of Marketing and Social Media at White Label Loyalty and kept our blog up to date with all the latest industry insights.
Post Tags
Loyalty Programs
Customer Loyalty
Customer Retention
Customer Engagement
Mobile App
Computer Software
Loyalty App
Retail
Loyalty Programmes
Retail Marketing
Retail Sector
Mobile Tech
Technology
Clubcard
Loyalty Rewards
Loyalty Card
Mobile Loyalty App