blog-post
Why your Black Friday strategy should be different this year: promotion and messaging ideas

It's going to be a different Black Friday this year.

Consumer behaviour is changing; increasing costs of living are affecting customers' spending habits. In fact, according to Retail Economics and Metapack, shoppers are expected to spend £4.4 billion less on non-essential goods - with 60% of customers cutting back on non-food items in the run-up to Christmas.
And with less disposable income, customers will need good reasons to engage with your brand.
But don't worry - we're here to help. This article will give you ideas on how you should approach Black Friday 2022 promotions and messaging.
How to get ready for Black Friday 2022: building your strategy
While you might be tempted to spend your budget convincing customers to buy, we say it's time to refocus your efforts towards creating more value.

We're not just talking about cheap prices here.
Value can come in the form of rewards, incentives, fun and engaging activities, and even personalised experiences…

Black Friday Promotion Ideas
Gamified retention techniques



Gamified promotions involve using

game mechanics

to keep customers engaged with your brand. To keep people coming back for more, there must be some element of challenge and reward.



Example: For new customers, create a challenge to make an additional purchase before Christmas. Customers who achieve the challenge can get a reward (think, a discount on that purchase). Challenges make great incentives because they tap into a person's

competitive nature.





You can create a challenge that is time-based ("buy within 2 weeks"), price-based ("spend over £30") or even location-based ("visit our newly-opened store").



To raise the stakes further, personalise the incentive. For example, if you know your customer regularly visits their local store to buy children's clothing, offer them a 'challenge' to "spend over £20 in your nearest shop to get 25% off new collection of children's clothes".

Social media marketing campaigns

Black Friday is a great opportunity to start building non-transactional relationships with your customers. You could ask them to do something super simple - like submit a Christmas wishlist or share their favourite Christmas tradition. Then, share the responses on your social media page.



This can inspire your community to create user-generated content related to your brand. Customers love to participate - it makes them feel valued and important. Plus, you get to learn more about your audience (e.g. what's on their Christmas list…) all whilst increasing your brand engagement.





Example: Coca-Cola ran a campaign on Twitter to give customers the chance to win a stay in their iconic Christmas truck. All customers had to do was tell Coca-Cola what they love about Christmas...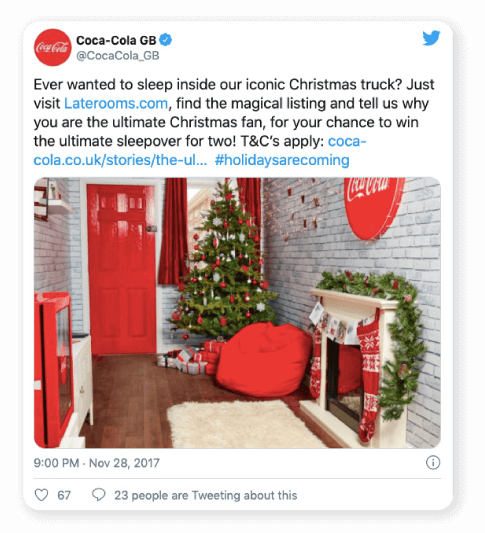 Prize draws



Promo giveaways are contests in which you offer a free product or service as an incentive to enter. Using this method, you're enticing people into your contest by giving them a chance to win something of value.





Example: PepsiCo runs a campaign in The Netherlands for their Rockstar energy drink brand

. The campaign uses gamification by asking customers to "Match 3 of the same cans to score points". Once you hit start, you have to drag and drop the icons to make lines of 3 (just like Tetris). The more icons you connect, the more points to gain. Once the timer finishes, customers are directed to the competition entry form, with an opportunity to increase their chance of winning by uploading their receipt.



The result? PepsiCo collects valuable customer data with

receipt scanning

, all whilst running an engaging gamified campaign.




How loyalty programs help brands navigate the cost of living crisis
Loyalty programs are an important part of a brand's strategy during economic uncertainty. This is because they provide a way of competing with other brands, without having to have the lowest prices.
Loyalty programs give customers an incentive to choose your brand over anyone else. Plus, customers have more reasons to buy - either to collect points or spend them. The result - more money for both parties, and an increase in brand loyalty too.
We've seen this trend across retail, where brands like Ikea, McDonald's, PayPal and Walmart have been investing heavily in loyalty programs and rewards this year.

In fact, did you know that 1 in 4 customers consider a loyalty program to be the most important factor when deciding where to shop?

Loyalty programs are now critical for brands that want their customers to stick with them.
📢 Remember to adjust your messaging this Black Friday 📢

Inflation and economic crisis are difficult times for businesses to navigate, especially when it comes to communicating with customers.

However, there are ways to approach how you speak to customers this Black Friday and get it right. Here are our top tips:

Black Friday Marketing Messages

1. Be empathetic: during this time, people tend to be more sensitive and less tolerant towards businesses than usual. Therefore, it is important for brands to show empathy toward customers. Try and understand what your customers may be thinking and feeling. Be honest with them; notify them of any business changes or price increases, and most importantly let them know that you care.

Example:

Takeaway: Beauty brand The Ordinary incorporates transparency into their marketing communications - letting customers know exactly why prices are increasing. What would customers prefer to buy from: a brand that shows they value and respect their customers, or one that quietly inflates prices to show bigger Black Friday discounts?
2. Communicate value-add: during inflation, it is important for businesses to focus on adding value to products so that consumers will continue buying them even if prices rise significantly. Use loyalty programs and rewards to give customers what they want and keep them coming back. Communicate clearly this extra value to your customers - so they know exactly what they are getting in return for their money.

Example:
Takeaway: PayPal Rewards allows customers to earn and redeem points when shopping online. This new offering gives PayPal users even more reason to choose them when doing their Black Friday shopping.
3. Create a fun and engaging experience for your customers: When the economy is unstable, people are more focused on themselves than anything else around them; therefore, brands need to create memorable experiences that make people feel valued during these times. Make sure your customer communications are engaging, upbeat and have your customer's enjoyment at their centre.

Example:
Takeaway: Why not engage your customers with scratch cards? It's a great way to create a sense of surprise. Forever 21 used scratch-off offers to increase website traffic and engage customers.

Key Takeaways
You will have to think differently if you want to have a successful Black Friday this year.

Black Friday consumer behaviour will be affected by the current cost of living crisis. Brands can no longer afford to be purely transactional with their customers. As the economy continues to suffer and inflation rises, businesses will need to adjust their Black Friday strategies and messaging in order to keep their customers' attention and loyalty.

You also need to consider what value-added features you can add to your product offerings so that customers feel like they're getting more than just a product or service — they're getting something extra out of it that they can't get anywhere else!

Thinking about rewards? We can help you find a solution that fits your business best.
Recommended Posts
If you enjoyed this article, check out these relevant posts below.
Share this Article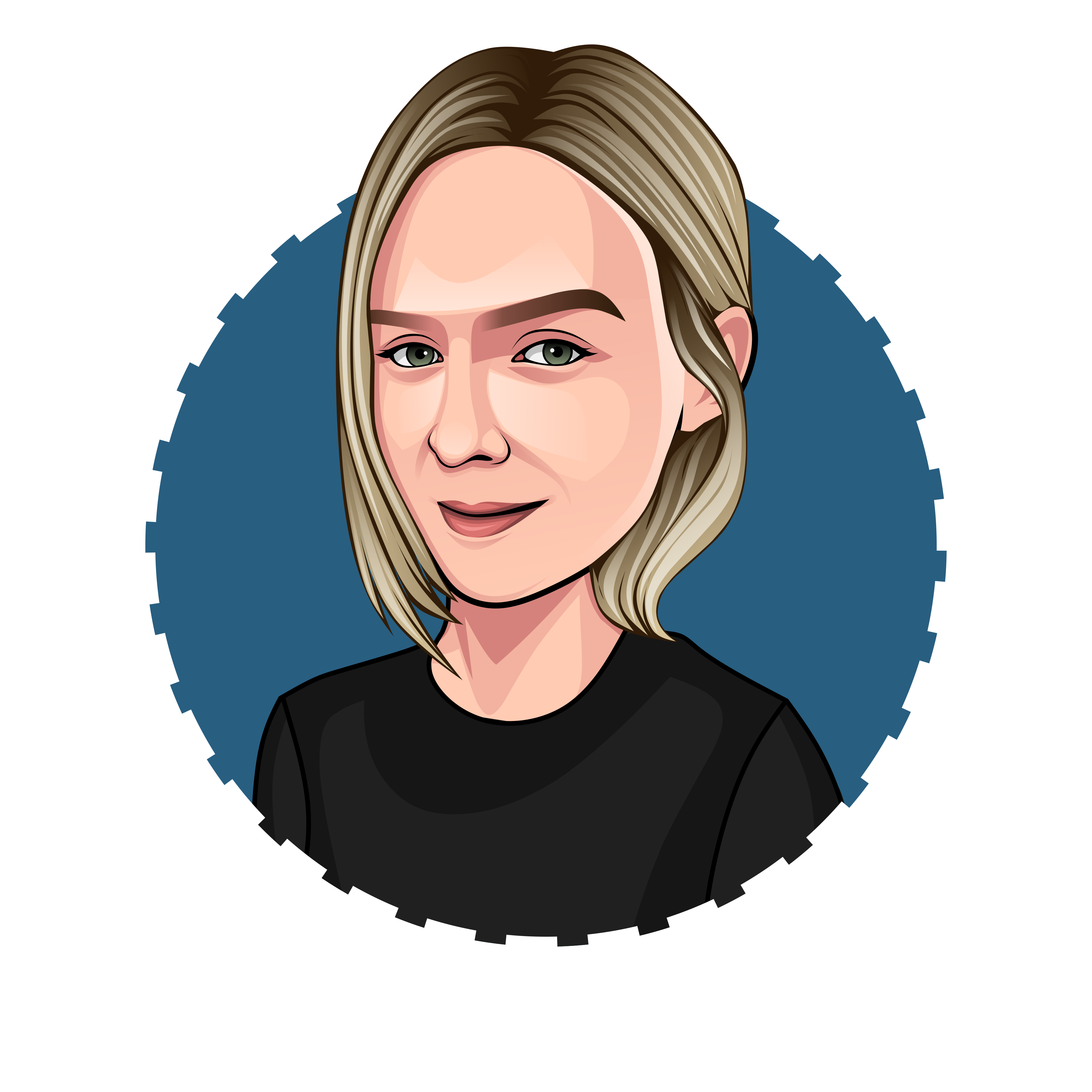 Helen Walker
Senior Content Marketing Executive
Helen is our Senior Content Marketing Executive. She shares valuable information about the Future of Loyalty and will keep you up to date on the latest industry insights...
Post Tags
Customer Retention
Retail
Consumer Trends
Black Friday