blog-post
The untapped power of B2B loyalty programs
The current supply chain crisis has highlighted the importance of reliable and consistent service between businesses. Loyal buyer-supplier relationships are critical in this challenging and competitive market, and companies are beginning to look at how loyalty mechanics can improve B2B relationships and lock-in customer retention.
Once a buyer has established a good relationship with their supplier, they will avoid switching vendors as much as possible. However, the supply chain can be disrupted by competitors who offer products and services at cheaper prices. So what can businesses do to keep their existing customers loyal and guarantee a long-term flow of business? Continue reading to find out how loyalty in B2B can help build lifelong relationships, retain clients and even create more business opportunities.
B2B vs B2C loyalty

The key difference between B2B and B2C loyalty lies in the buying process. A B2B sale usually serves a commercial purpose; the transaction takes longer because it involves analysis, budgets and multiple different decision-makers. A B2C sale usually takes less time because the transaction is between a business and an individual, and is more likely to be based on impulse. However, there is a key similarity between the two: both B2B and B2C loyalty aims to bring companies closer to their customers and create a loyal bond.
WHAT IS A B2B LOYALTY PROGRAM AND HOW DOES IT WORK?
A B2B loyalty program uses loyalty logic to help a company retain existing customers by establishing stronger relationships with them. Although most loyalty programs operate in the B2C world, B2B companies are starting to tap into the power of loyalty: the B2B eCommerce market alone is predicted to rise to $1.8 trillion by 2023.
Here at White Label Loyalty, we've built several B2B loyalty programs in the past 12 months – each one unique and designed to drive different customer actions. Here are some examples of what a B2B loyalty program can achieve from our own experience:
Access to first party customer data
It's common for manufacturers and B2B brands selling through third-party wholesalers and stockists to face limited access to customer data. Building a loyalty program can help you not only collect invaluable data but also craft an efficient and data-driven direct communications strategy, which can yield higher ROI.
Measurable omni-channel campaigns
Thanks to having a unified point of communication with their customers, for the first time ever many of our clients are now able to successfully measure the results of their campaigns both online and offline. For instance, by using our Codes features in our Mobile Loyalty App, you can track which activities brought new users to your loyalty program and incentivise their acquisition with a reward. This is a powerful solution in the B2B world as we know that not everything can be tracked as easily in an e-commerce environment.
Incentivise cross-sell and up-sell
Cross-selling and up-selling can be extremely difficult in some B2B industries. What we have seen from our clients, however, is that using rewards can inspire a risk-free trial of new products, which are then much easier to sell to the customer. This means the barrier to increase the order size is lowered and the route to higher customer LTV is much easier.
Drive actionable insights into all parts of your business
Although loyalty programs are mainly used for marketing purposes, this doesn't mean they can't have lasting effects on other departments. For instance, because of the close and concentrated contact with your B2B customers, you can easily find out what they think about your services, products and your promotional offers. A smart business would take these insights back to the product, sales and partnership departments in order to revise strategies based on the feedback received.
B2B LOYALTY PROGRAM EXAMPLE
A great B2B loyalty scheme can ultimately serve as a way to improve the retention of your current customers and create opportunities to gain new ones. Take IBM for example, who created a loyalty program to engage their existing customers using points rewards and gamification features:

The IBM B2B loyalty program "VIP Rewards" aims to engage customers by giving out points in return for engaging in an activity. For example, IBM customers can be rewarded for contributing a blog article, taking a survey or learning a specific IBM technology. Points can be redeemed for rewards such as gift cards or exclusive training with tech experts. The program also uses gamification tools: leaderboards and "challenges" encourage customers to engage with the brand and its products.


Not only does this program help IBM to improve their products and processes (via surveys and product feedback) it also helps retain current customers and encourage new customers to get involved. Current customers get to enjoy the gamified "challenges" and are rewarded for their participation, making them more likely to continue to use IBM technologies. These engaged customers are also more likely to tell their family and friends, leading them to refer new customers into the brand. This creates greater brand awareness and potential new customer acquisition for IBM.

WHAT ARE THE KEY BENEFITS OF LOYALTY IN B2B?

A loyalty program can help you simply collect and analyse 1st party data whilst creating a deeper understanding of your end customers to deliver competitive advantage. Our loyalty software can capture data across multiple sales channels, arming you with information to make strategic, data-driven decisions. This first party data-capture creates a full picture of your customer to help you better understand their activity and behaviours.
A loyalty program which keeps your customers engaged with your brand will make them more likely to keep purchasing with you. It's also an opportunity to increase your brand awareness: your loyalty program can show clients the other products/services you offer, and reward them for consistently interacting with your business.
A great B2B relationship can create new customer acquisition opportunities for you. A loyal B2B customer base is more likely to refer new customers into your business. A trusting relationship will also create cross-sell and upsell opportunities; you can encourage customers to increase their transactions with you through buying extras, premium packages, or choosing your business for future solutions.
Incorporating feedback functions into your loyalty program is another great way to encourage more opportunities to grow your business. If your loyal customers are asking for a product or service that you don't currently have, but are willing to create, you can stay one step ahead and expand into further products and solutions. Much like IBM has incorporated product feedback and surveys into their rewards program, your loyalty program can drive customer-first innovation and help your team understand more clearly what your clients want, expect and may need in the future…
WHAT ARE THE CHALLENGES FOR B2B LOYALTY?
Conclusion
Nurturing customer loyalty is paramount for sustaining long-term relationships in the B2B world. A B2B customer loyalty strategy can also open up a world of potential business opportunities. Are you ready to create a B2B loyalty scheme for your business? Follow these steps!
Step 1: Identify the intentions behind your B2B loyalty scheme.
Do you want to retain existing customers?
Do you want to cross-sell and up-sell to existing customers?
Do you want your clients to refer new customers to you?
Do you need access to first party customer data to gain actionable insights for your business strategies?

Step 2: Get in touch with us!
If you have an idea about what you want, we can help you fill in the blanks. Our B2B loyalty program software is fully customisable, meaning you can have complete control over how it looks and functions. In the meantime, you can explore ideas from our guide on creating a great loyalty program here.
Recommended Posts
If you enjoyed this article, check out these relevant posts below.
Share this Article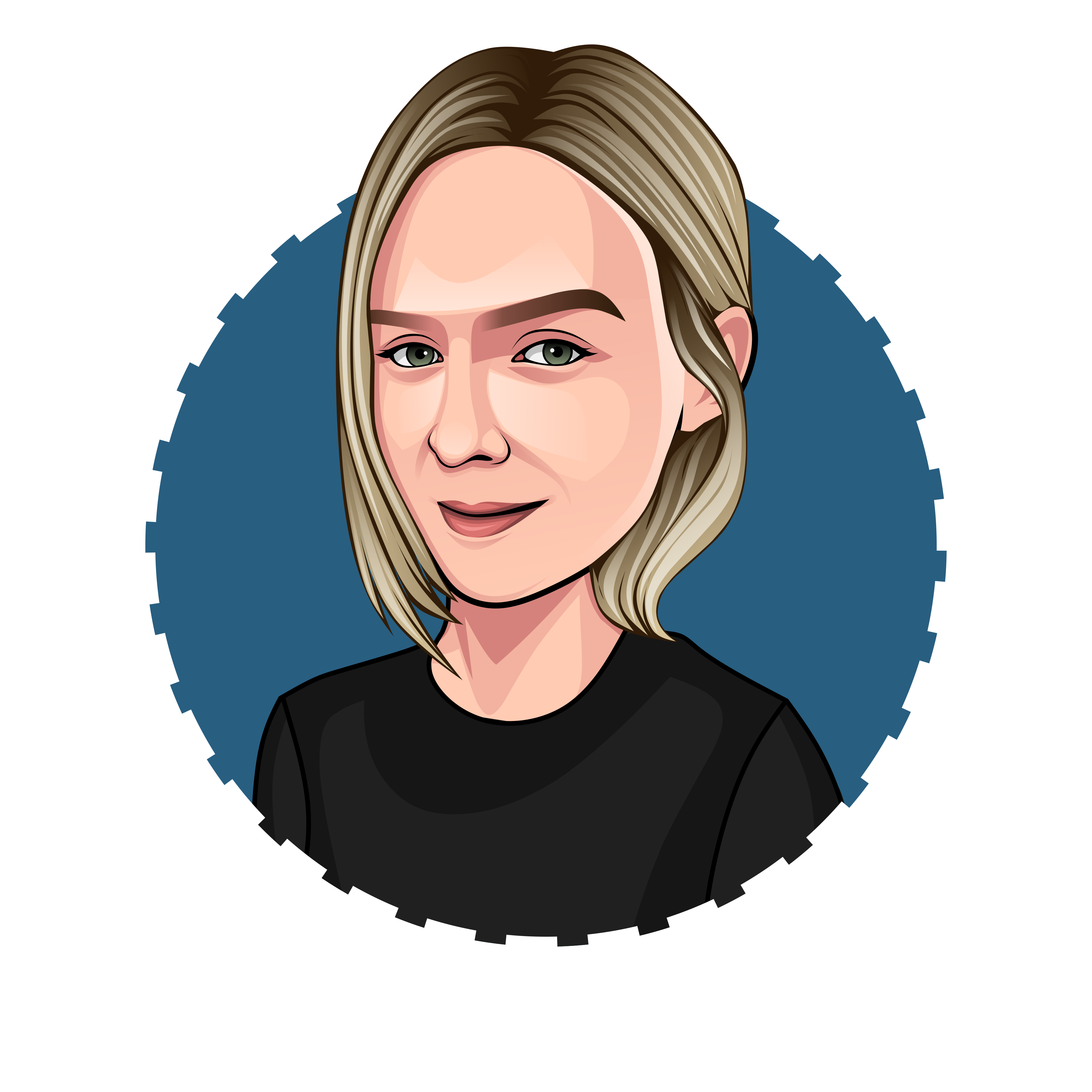 Helen Walker
Creative & Content Marketing Executive
Helen is our Creative & Content Marketing Executive. She shares valuable information about the Future of Loyalty and will keep you up to date on the latest industry insights...
Post Tags
Loyalty Programs
Customer Engagement
Loyalty Marketing