blog-post
Battle of the Banks: How to Build Customer Loyalty in the Banking Industry
Customer loyalty in the banking sector is ultra-competitive. In order to win the accounts of the masses, banks should look to loyalty mechanisms that create lifelong relationships with customers.

There are many different banking loyalty programs out there – some operate a subscription model, others are points-based. Some banks offer no loyalty schemes whatsoever. The similarities between banking loyalty programs show that there is a lack of personalisation across the industry. This has resulted in programs that fail to create a sense of emotional loyalty between customer and bank.

We've outlined the importance of user experience and personalised rewards in this sector. If banks use technology to improve their rewards offerings, they will start generating a customer base which is truly loyal.
Don't have time to read? Download this guide as a PDF for later!
INTRODUCTION
Banks typically spend around £150 rewarding a new customer for switching their account – a cost justified by the assumption that customers will stay with the same bank for their lifetime. However, the stats tell a different story: 32% of customers leave in the first year of opening a new bank account.
A survey by Deloitte also found that only 19% of banking customers are deemed as "truly loyal" to their bank – these findings were the same across the USA and Europe. Such results suggest that this industry hasn't scratched the surface of building a loyal customer base. So what can the banks do to stop their customers from switching?
To answer this, we'll review the current rewards programs offered by different banks, analyse the benefits and drawbacks these programs face, and explore potential solutions for customer loyalty in the banking sector.
First, let's take a look at what kind of rewards programs are currently available around the globe…
OVERVIEW OF BANKING REWARDS PROGRAMS

1. BANK OF AMERICA
The Bank of America is one of the world's largest financial services companies, serving approximately 56 million U.S. consumers. They operate a tiered rewards system with different benefits at each level:
Gold level: customers get a 5% interest rate boost, a 25% bonus on eligible credit cards, a mortgage reduction and 0 fees on selected banking services
Platinum level: customers get increased values for all existing benefits: interest rate boost increases to 10%, credit card bonus increases to 50%, bigger reduction on mortgage and up to 12 free transactions on non-Bank of America ATMs.
Platinum "Honors": customers with an account balance of $100,000 or more get even better deals: 20% interest rate booster, 75% bonus on BOA credit cards and unlimited no-fee ATM transactions.
This tiered loyalty program forms a hierarchy system, with each 'level' offering progressively more (and better) benefits. A system like this creates a sense of exclusivity – a reliable way of making customers feel important. You can read our guide on how to create an effective tiered loyalty program here.
2. BARCLAYS
British universal bank Barclays created their "Blue Rewards" loyalty program based on a subscription model. Customers pay a £4 monthly membership fee in exchange for cashback rewards, "including up to £7 a month for having two direct debits paid out of a current account".
A subscription-based model can offer the following benefits:
Retention: members who pay a fee are more likely to commit to the bank and it's program to make sure they get the most out of their membership.
Revenue to invest back into the business: collecting membership fees gives banks a valuable stream of revenue that they can re-invest into creating more valuable rewards for paying customers.
Emotional loyalty: members who pay a subscription are more likely to feel an emotional connection with the bank, and if done right, personalised rewards can make them feel like real VIPs.

3. CITIBANK REWARDS: "THANKYOU"
CitiBank's loyalty program runs on a points-based model, designed to reward customers for any type of activity that engages with the bank – using mobile apps, ATMs or any Citi credit cards. The points can be redeemed on many different products: gift cards, flight and hotel bookings and even purchases with Amazon and PayPal.

This points-based program is powerful for incentivizing customers to not only bank with Citi, but also to engage with all of their services. In our extensive loyalty experience, event-based loyalty programs are most effective in driving long-term customer loyalty.

An intelligent loyalty scheme will reward any kind of customer interaction – this could include referring a friend, providing feedback or any other kind of custom event. At White Label Loyalty, we believe that this is the future. If you want to drive emotional loyalty and retention in your customers, our event-based system allows you to take your loyalty program beyond just rewarding transactions.

4. DEUTSCHE BANK
Deutsche Bank's "express rewards" also gives customers points when they interact with the bank. Many different types of behaviours attract rewards – from paying utility bills to opting for paperless statements. These points can be redeemed for cash credit into a savings account.

Deutsche Bank's loyalty program is clearly designed to induce more customer engagement and drive specific consumer behaviours. The bank is doing a good job at maintaining a simple and transparent rewarding mechanism, which definitely works in their favour. However, whilst straightforward points-based rewards programs can be successful in promoting customer loyalty to specific products and services, they're not necessarily an effective way to create a loyal customer-brand relationship.
5. LLOYD'S BANK: CLUB LLOYDS
Similar to Barclays, Lloyd's bank offers a scheme called "Club Lloyd's" which costs members £3 a month, or "no monthly fee for maintaining the account if you pay in £1,500 each month". Members get to choose a reward each year, with offerings such as free cinema tickets or an annual magazine subscription.
Lloyd's goes even further, offering an 'elite' tier for Club Lloyd's Platinum account holders. These members pay a £21 monthly Platinum fee to enjoy benefits such as AA breakdown cover, mobile phone insurance and up to 15% cashback when customers pay using their Lloyd's credit/debit card with selected retailers.

Combining a subscription model with a tiered system gives customers the opportunity to choose how much they're willing to pay to receive specific rewards. However, since the offers are still for fixed benefits at specific retailers, it leaves little room for rewards that actually suit the customer's lifestyle. This highlights a well-known problem in customer loyalty banking: banks have historically struggled to find the right balance of which rewards to offer their customers in order to promote retention and loyalty. In most cases, third-party high street rewards are attached to the bank's program. However, the execution often fails either on the ineffective communication of the value proposition, or on the lack of personalisation. Furthermore, the rewards offered by Club Lloyd's present too much friction for customers to redeem, when it should be easy to use the loyalty program.
6. CO-OPERATIVE BANK
The co-operative bank PLC defines themselves as "the bank for people with purpose". Their "everyday rewards" scheme is available at no extra cost, rewarding customers for making everyday use of their bank account each month. Rewards can either be redeemed in the form of cashback into a customer's current account, or a charity donation.
Donations can be made to one of their 5 selected charities, which have been chosen based on how they align to the Co-Op's values and ethics. This is a refreshing rewards option, giving people the opportunity to give back should they prefer not to be paid in rewards. It also perfectly aligns with the brand's identity and values, as well as their customers' values – the company knows that their customer-base is likely to be interested in wider social issues. You can find out more about ways to give back with loyalty programs here.
However, the charity options are again fixed, leaving the customer with a limited selection to choose from. This could discourage customers from bothering to redeem rewards or engaging with the program at all.
FACTORS AFFECTING CUSTOMER LOYALTY IN THE BANKING SECTOR
It's clear that most loyalty programs in the banking sector are focused on a transactional relationship: the customer transacts with the bank, who in return offer a limited selection of 'rewards'. This straightforward correspondence is not an effective method for building a loyal customer-brand relationship.
Loyalty in banking is ultimately a relationship business. Customers will only maintain such relationships if there is genuine value in doing so. Each customer wants to be seen and interacted with as unique individuals; banking customers are different, and they perceive rewards differently too. It's important to have a large range of offers to choose from, since what appeals to one customer may have little to no value to another.
Secondly, a rewards program that forces customers to jump through hoops simply to redeem their 'prize' will lead to a complete lack of engagement.
Ultimately, designing a program that creates emotional loyalty needs to do two things:
Find the right rewards to give the right customers
Promote these rewards effectively and make the redemption process as frictionless as possible
THE ROLE OF TECHNOLOGY
The digital aspect of banking is at the core of customer experience. Customers expect a personalized and frictionless journey with their banking app, and this should apply to their banking rewards program too. If a business is banking on customer loyalty, they must make sure their program is as user-friendly as possible.
The lack of choice in the type of rewards available restricts banks from creating true customer loyalty. Instead, banking rewards technology should focus on understanding what kinds of offers are appropriate for which customers. To do this, banks need micro-level consumer data. Technology is the key here, and with banking companies having access to an abundance of data on spending habits, they are in a perfect position to offer personalised rewards. Failing to do so could cause customers to switch to the competitors who are providing more thoughtful offers.
Conclusion
The banking companies that are operating solely on a "transactional" relationship with their clients may never see the financial return of customer loyalty. The biggest players in the industry know this, and have been investing in their loyalty programs for years. The successful customer loyalty programs in the banking sector use the right technologies to understand their customers and customize rewards accordingly.
If you want to know more about loyalty programs and how they can be implemented into your business, no matter what industry you're in, now is the time to get in touch.
Recommended Posts
If you enjoyed this article, check out these relevant posts below.
Share this Article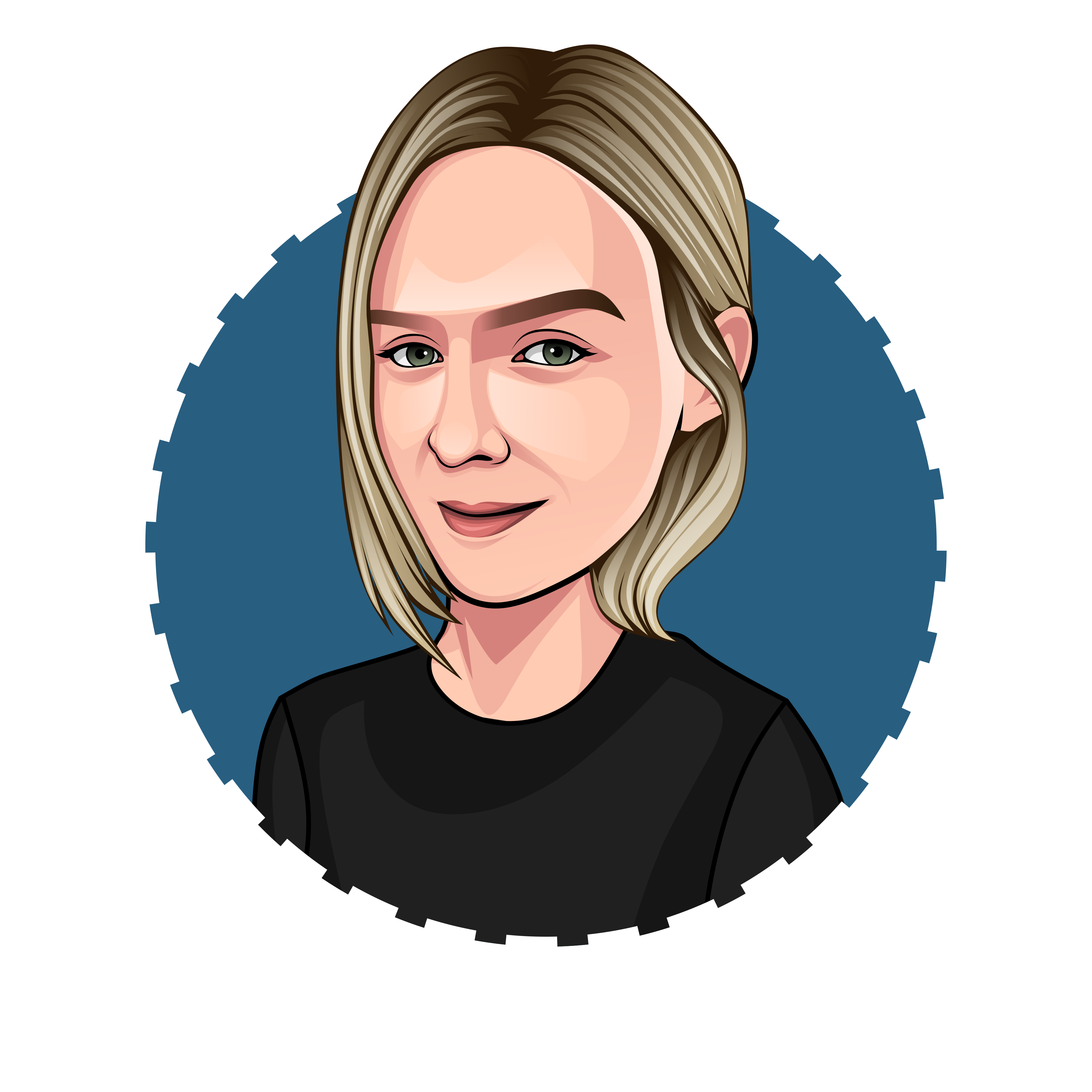 Helen Walker
Creative & Content Marketing Executive
Helen is our Creative & Content Marketing Executive. She shares valuable information about the Future of Loyalty and will keep you up to date on the latest industry insights...
Post Tags
Loyalty Programs
Technology