blog-post
The Growing Relevance Of AI In Marketing
The International Data Corporation (IDC) recently forecast that global AI spending will rise to $96.3 billion in 2023 from $38.4 billion in 2019. AI is used way more often than people realise and this blog post will highlight the many ways in which AI is used in marketing.
Why now?
It is reported by the National Intelligence Council that by 2040; AI applications, in combination with other technologies, will benefit almost every aspect of life. This includes improved healthcare, safer and more efficient transportation. Technology commentators suggest that the coronavirus pandemic has accelerated the speed at which AI has become relevant. Consumer behaviour has changed since the pandemic, especially in the e-commerce industry. Consumers have tended to stick to online commerce to avoid new risks of shopping in-store. This gives sellers more data on preferences and shopping habits and allows AI to work effectively. Therefore, we can see how AI is more relevant than ever and why we need to find out more about its place in marketing.
Chatbots
More than half of consumers expect a response within 10 minutes to any marketing, sales, or customer service inquiry. This provides business with a problem. A problem that AI is able to help with. This is where chatbots (as seen on this website) come in. Chatbots are programs built to automatically engage with received messages. By automating conversations that would otherwise require an employee to answer, organizations save time and money that can then be allocated to other efforts. In sales, they are used by companies to filter enquiries from potential customers and to make sure that any simple questions are answered before a contact with a member of sales staff. Therefore reflecting one way that AI is making life easier for businesses.
Using AI for Content Creation
In the last few years, content creators have started to utilise AI in their work. This is done in various ways by different organisations who believe that AI will help optimize their output. The software process of natural language generation (NLG). There are a number of companies that offer this software including Quill from Narrative Science and Wordsmith. Some media companies have started to utilise this technology to the best of their advantage. These include The New York Times, Associated Press, Reuters and Washington Post who use AI in order to write their content.

Moreover, certain companies have started to use it to write their social media posts. This is done by tools that exist to auto-generate social media content across channels including generating hashtags and shortened links.
Pay Per Click
While there used to be a need for manually setting up and monitoring multiple spreadsheets and making hard decisions about where and when to place your ad, there's now AI that can automate things like the data collection process. There are a number of opportunities that AI can provide when looking at PPC. This includes the opportunity to find relevant keywords, offer dynamic ads and allow for automated bidding in search engines with navigating Googles' automated bidding algorithm a big part of this.

Google offers different strategies in order to make the most of its automated bidding algorithm, these include maximising clicks, maximising conversion and maximising conversion value.

In a similar vein, another AI marketing strategy is programmatic marketing. This is an advanced marketing strategy that uses an automated, real-time bidding process that purchases and inventory. This allows brands to advertise to specific users in specific contexts, which results in targeted and effective ads.
Image recognition
Image recognition is another example of AI in marketing Marketing software can use AI to analyse the images viewed by a visitor - classifying the images themselves, detecting and classifying the objects in the images.

The AI can detect specific features in images: like colours, human faces and the number of people in an image. Companies do this through allowing image searches on their online stores. This is therefore another technique that marketers can use in order to improve their offering.
Predictive Analytics
Predictive analytics uses machine learning to predict outcomes using historical data. These platforms and tools do this using machine learning that informs a predictive model. How does this help marketers? Marketers can use predictive analytics to gain a better understanding of which campaigns are working and what sorts of advertising will lead to an increase in sales in future. Speaking of predictive analytics, let's take a look at what White Label Loyalty's AI module offers.
What does White Label Loyalty's AI Module do?
White Label Loyalty's AI module offers 5 key components, these are:
Firstly, the AI module can help to predict churn and customer lifetime value to understand potential ROI of individual loyalty program users
Next, the module helps to segment users based on the above predictions and other user data
It can also predict future customer journey and behaviour using marketing mix modelling techniques.
Using a product recommendation engine, the AI module can identify cross-sell and up-sell opportunities for the company as well as the next best offer.
Finally, through customer attribution analysis, the AI module can suggest the most suitable marketing channels for each user, based on how responsive they are likely to be.
Recommended Posts
If you enjoyed this article, check out these relevant posts below.
Share this Article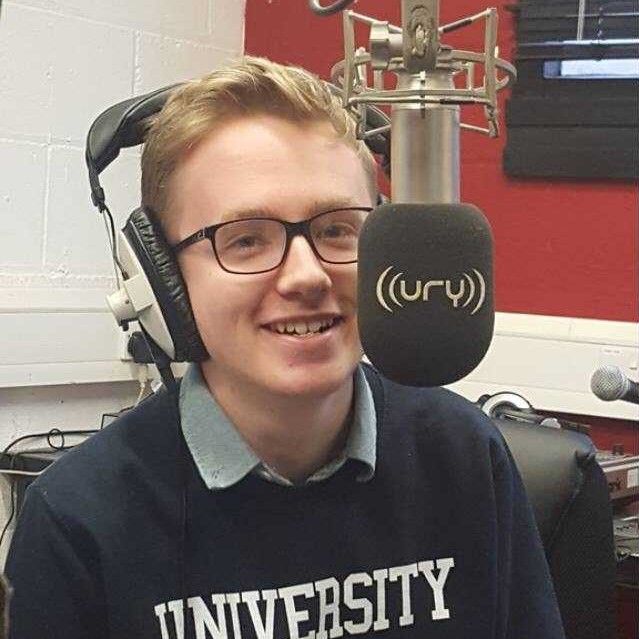 Jack Rewcroft
Marketing Assistant
Jack was our Marketing Assistant. He helped with content creation including writing the blog posts you love to read!
Post Tags
Tech
Computer Software
Technology
Consumer Trends
Digital Transformation
Marketing
Data
AI
Brand Strategy