blog-post
The Surprising History Of Loyalty Programs: From Ancient Egypt To Modern Day
Here at White Label Loyalty, we pride ourselves on being the future of loyalty, with that being said, we know it is important to learn from the past. You might think that loyalty programs are a modern invention, if so, you would be mistaken. Their origins span back centuries.
Knowing Our History
Throughout this article, we will discover the highs and lows of loyalty programs along the years. We will also look at their evolution over time up until the modern day through the differing case studies of the United States and the United Kingdom being the particular focus. From as far back to beer tokens in Ancient Egypt, copper tokens and loyalty stamps to the familiar loyalty card we know today, we hope to offer a guide to enlighten your future discussions of loyalty programs.
Ancient Beginnings
According to Loyalty & Reward Co, the birth of loyalty programs can be seen to go as far back as Ancient Egypt. Historian Barry Kemp chronicles the rise of beer tokens of ancient Egypt and likens them to recent 'frequent flyer miles'. These tokens were usually made out of wood and shaped in the style of a loaf of bread or a jug of beer. There is an argument however that this system cannot be simply defined as a loyalty program in itself and more of an exchange type system in lieu of another type of currency. However, it is important to reflect the relevance of this starting point and suggest that this system laid a foundation for the future.
Copper tokens
The introduction of copper tokens as rewards for purchasing goods is the next stop on the timeline of loyalty programs. The history is not the most concrete for this but there are reports from as far back as 1793 that a US Merchant started doing this and that many companies would then go on to copy this idea in their own stores. This suggests the start of a desire for companies to reward their customers for shopping with them. This is the first instance of a commercial use case, which reflects the societal changes of the time. Despite these less than emphatic beginnings, you will see more certain evidence of loyalty programs being created and capitalised on in the years following.

On the other side of the pond, the birth of a token-based loyalty scheme in the UK can be found in the mid-19th century. Co-op Dividend tokens were small discs with a monetary value and were usually made from tinned iron or zinc. These tokens were then saved up until 'divi day' which might be twice a year or every quarter in order to be redeemed for cash.

Both of these transatlantic examples reflect the importance of tokens, however, we will see how loyalty programs have evolved away from their early beginnings.
Tea and Loyalty Programs
A more heavily verified birth of a loyalty program can be found with the use of checks in the US in the mid to late 1800s. The Great Atlantic and Pacific Tea Company were one of the first to adopt this system to increase loyalty of their customers. Their A&P premium program involved giving away coupons to exchange for luxury items that could be found in their stores.

The premium program became so successful and popular that by 1915, more than 60 pages of items could be obtained by the saving of coupon checks.

Intriguingly, tea also played a part in loyalty programs with Grand Union Tea rewarding their customers with tickets. These could be collected and redeemed for a wide selection of products from the companies catalogue of premiums. Both these case studies show how a simple but essential product such as tea has had an impact on the evolution of loyalty programs as we know them today.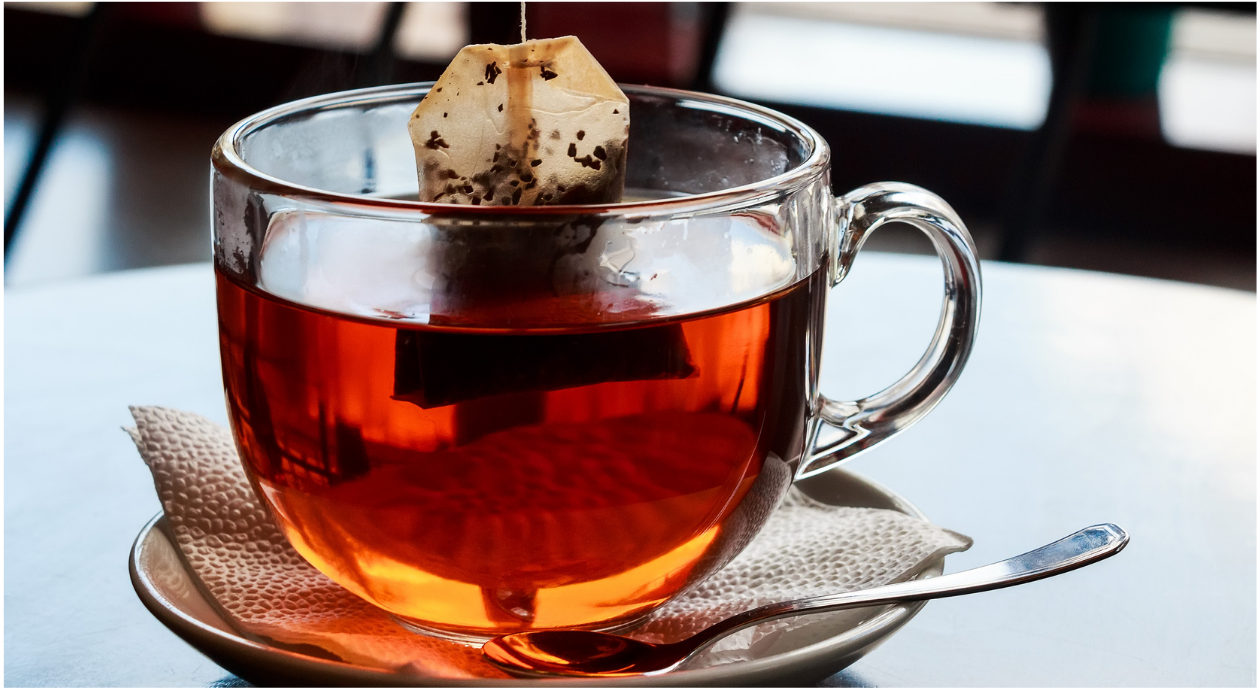 Soap Stars and 'Trade-Marks'
Other than the contribution of the tea industry, there were other significant contributions to loyalty programs during the same time period. One in particular was the introduction of 'trade-marks' as a loyalty program which was initiated by American businessman and inventor BT Babbitt. Babbitt created 'Babbitt's Best Soap' which became famous for being the first company to manufacture and sell soaps in bar form. In order to increase the amount of repeated sales, Babbitt designed a program that would allow customers to cut out 'trade-marks' from the packaging of the soap products. Customers could then redeem these trade-marks for a variety of rewards included in their 'mailing list of premiums'. The trade-mark system does seem to carry many of the hallmarks of a modern loyalty program today.
Stamping On The Loyalty
Another loyalty innovation that occurred in the late 19th century was the introduction of loyalty stamps. By the 1890s US companies began using physical stamps to reward loyal customers. Customers could collect stamps when making purchases and were encouraged to stick them into their collecting books. These books could then be exchanged for a wide range of rewards. The first company to introduce these stamps was Schuster's Department store in Milwaukee in 1891. Customers received one stamp for every US $.10 spent with a completed book of stamps being worth $1.

In the UK, it wasn't until 1958 that loyalty stamps became in common usage when Green Shield Stamps were introduced. These stamps were initially introduced by Tesco with stamps being awarded when money was spent at the supermarket by customers. The Green Shield Stamps catalogue was very popular and got a re-brand in the 1970s to move away from being a loyalty vehicle and instead a catalogue in its own right becoming known as 'Argos'.
'Box Top' Of The Class
Baking brand Betty Crocker is another company that led the way in the early 20th century with their 'box top' rewards system. In a similar vein to the previous examples, customers could get rewarded for purchases of products, this time by keeping and collecting the top of the Betty Crocker boxes. These box tops were then exchanged by customers for tableware and bags of flour among other rewards. This shows that an overwhelming reason for loyalty programs to exist is to offer personalisation for a customer in order to offer the best possible experience.

Starting in 1929, this initiative reached its peak performance in 1962 with the introduction of the 'Betty Crocker coupon catalogue'. This program and programs like it started to decline in the 1970s with many retailers starting to opt out of reward initiatives in times of hardship and recession in order to cut costs. This therefore reflects a shift in the format that loyalty programs can be which will be explored in the latter part of this article.
Miles and Miles of Loyalty
In a move away from physical coupons and tokens, our next focus is on air miles and points as a loyalty system. This was a pivotal time for loyalty with these schemes being instrumental in changing the landscape of the industry for good.

American Airlines launched their loyalty miles system in 1981 with their AAdvantage program, becoming the first airline to come up with a comprehensive rewards program. This was then closely followed by United Airlines with its mileage plus program. The initiative simply involves customers being able to redeem points for the amount of miles they have flown and being able to redeem those points for future flights.
Loyalty programs have since become an integral part of the airline industry. Loyalty schemes have now become synonymous with airlines. It's come so far that customers now expect a miles/points program for the airline that they are flying with and not having one can be detrimental to business for the airline. In recent times Airline alliances have allowed airlines to collaborate with each other to combine their miles programs in order to offer more to the customer. These alliances include Star Alliance, SkyTeam and Oneworld.

British Airways, a member of the 'Oneworld' alliance, reflects how loyalty programs can offer luxury and exclusivity for customers. This can be seen clearly with British Airways and their 'Executive Club' (recently rebranded to Avios). This tiered loyalty program offers different levels of exclusivity depending on the level of loyalty with 'gold members' being the sought after position. For some miles members, it is less about the points accrued and what they can buy for the customer and more about the status that comes with the higher number of points.

The evolution of loyalty miles programs represents a shift in the foundation of loyalty programs with the collection of points being seen as a status symbol rather than just an opportunity to get a discount.
Pointing to the future
In the years following, this 'miles' formula started to be copied with many companies slowly moving away from coupons and launching points-based loyalty programs. Points and miles programs quickly became the dominant loyalty currency.

Years after they stopped using 'Green Shield Stamps', Tesco decided on a new way to do loyalty. In 1995, their 'Clubcard' started a loyalty revolution, becoming the first brand to track customer behaviour using a loyalty card. Within its first year, the program garnered more than 5 million users. Also within its first year, it contributed to customers spending 28% more at Tesco and 16% less at their biggest competitor at the time: Sainsbury's. Coincidentally, a few years later in 2002 Sainsbury's launched the Nectar program in collaboration with BP and Barclaycard. This loyalty program now has over 16 million users in the UK alone.

Tesco along with many other brands have realised that they cannot just rely on a physical loyalty card and that an app is the way to go as will be shown in detail below.
Let's not get physical
The world is only now starting to realise that loyalty needs to change but there is still a long way to go. There are 5.2 Billion smartphone users in the world but over 50% of all loyalty programs are not available on mobile. It is unreasonable to expect a modern consumer to carry a copious number of loyalty cards in their wallet. However, the average smartphone has 80+ apps downloaded onto it, meaning that there is more than enough room for some of those to be loyalty/rewards apps. Therefore it makes sense for the future of loyalty programs to mean a rejection of the physical card and a move towards a further digital revolution.
What the future holds
We have talked all about the past but what about the future? Here at White Label Loyalty, we see ourselves as the future of loyalty. Our events-based system offers a future-proof way of understanding, engaging and retaining customers. It also brings the ability to turn data into insight. As we have seen, the evolution of loyalty programs is moving more and more digital, which means data is the new gold. We can help you capitalise on the customer data you are collecting by incentivising any kind of customer behaviour.

Are you intrigued by our vision of the future of loyalty? Don't hesitate and get in touch with our team.
If you're interested to find out more about what the future of loyalty looks like, look no further!
Click Here
Recommended Posts
If you enjoyed this article, check out these relevant posts below.
Share this Article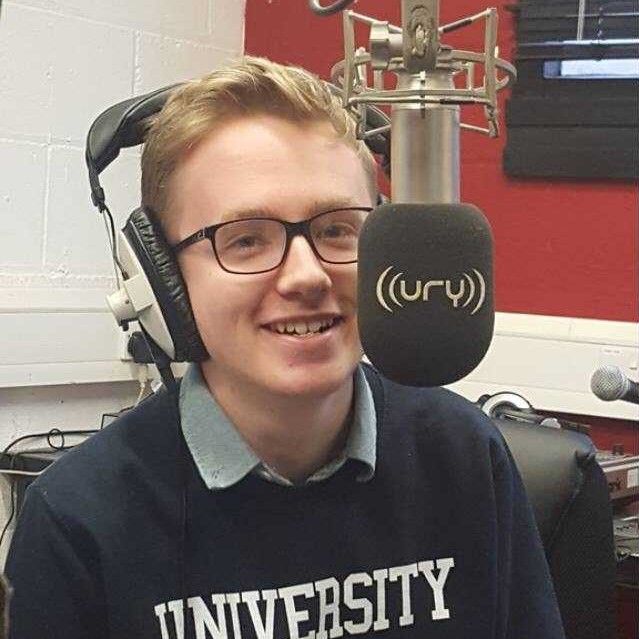 Jack Rewcroft
Marketing Assistant
Jack was our Marketing Assistant. He helped with content creation including writing the blog posts you love to read!
Post Tags
Loyalty Programs
Customer Loyalty
Loyalty App
Loyalty Card
Brand Loyalty