blog-post
Loyalty Moves to Mobile in the Restaurant and Hospitality sector
Loyalty Apps give consumers easier access to rewards, in fact a recent study showed 52% of millennials want to use their mobile devices to take advantage of loyalty programmes offered by restaurants, bars and coffee shops etc, rather than their loyalty cards, which get lost and forgotten frequently.
The move to mobile gives consumers more choice, speed and personalised preferences in their rewards.
One expert, Marc Berman, goes as far as saying apps will soon be the only way customers interact with a loyalty program.
To compete with chain giants such as Starbucks (who were the first well known company to take advantage of a loyalty app) companies need to innovate and grab this opportunity.
White Label Loyalty can deliver an app to the same standard as the Starbucks app fully branded and tailored to your needs at a fraction of the cost.
To chat with an expert, contact us today and tell us more about your plans. We can make them a reality.
Loyalty on the go
Loyalty programs make the big move into smartphone ubiquity.
Restaurants love to incessantly nudge their customers to be loyal by rewarding them each time they come back. After all, the best customer is the one you already have.
But today's loyalty programs are moving beyond the tried-and-true punch card to the more in-demand smartphone app. Some 52% of Millennials say they want to use their mobile devices to take advantage of loyalty programs offered by restaurants, bars, and coffee shops, according to a new study by Oracle Hospitality.
"[Loyalty] will require a redefinition of service—one that offers Millennials tremendous choice, speed, and personalization based on their individual preferences," says Ray Carlin, vice president of solution and strategy management at Oracle Hospitality.
Indeed, another expert says apps will soon become the only way customers interact with a loyalty program. "Apps will become ubiquitous and give us features we haven't even begun to think about," says Marc Berman, principal consultant at Kobie Marketing, a loyalty and marketing agency.
The future of loyalty is mobile
Starbucks may have been the first to fully take advantage of a loyalty app, while others, including Taco Bell, are now jumping on board. Back in 2011, Starbucks took its physical Starbucks Rewards Card, which was three years old at the time, and built a new version on the mobile app to create what's arguably one of the world's most successful digital loyalty cards. The coffee giant has more than 17 million users of the mobile app globally, Starbucks president and chief operating officer Kevin Johnson announced at the company's annual meeting in March. That figure is up 35% year over year. More than 21% of all transactions at Starbucks stores in the U.S. were paid via the mobile app last year.
"This loyalty and digital platform has become a foundation for the next phase of our journey," Johnson said during the meeting. "It's become a flywheel in a case of customers earning loyalty points. They redeem those points in Starbucks, and it's facilitated by this digital experience."
Not always a smooth sailing
Not that all is smooth as a Mocha Frappuccino. Starbucks hit a serious social media road bump in April when it launched a revised app and loyalty program that appeared to place more emphasis on how much you spend instead of how often you visit. Many Starbucks customers were hotter than a fresh latte. Customers took to social media to voice their discontent with the changes, which gave customers stars for each $1 spent—a far cry from the old program, in which customers earned a star for each visit to Starbucks.
But under the new program, users also can earn stars for mobile orders, which they couldn't previously do. Customers also can earn stars by buying a ride share via Lyft, streaming music via Spotify, and using a Starbucks-branded Visa card, to be rolled out later in 2016.
Connected via an app
Just how critical is an app-based loyalty program? Consider this: Loyalty members spend three times as much as non-members, Johnson said during Starbucks' meeting. Put another way, the new loyalty program is one of the main reasons that Starbucks raised its fiscal 2016 comp store guidance somewhat above its longstanding mid-single-digit target, said Scott Maw, chief financial officer, in a recent conference call.
Starbucks has some growing competition in fast food's world of linking customer loyalty and apps: Taco Bell.
"Loyalty is all about connecting with consumers," says Lawrence Kim, director of digital innovation at Taco Bell. "We want to reward with more than free food. We wanted to tie in to the overall lifestyle of our customers and integrate into all they do."
Loyalty gamified
Late last year, Taco Bell launched inside its mobile app a sort of game dubbed "Explore." Customers connect with Explore via social media hangouts like Instagram, Facebook, or Twitter and get ahead in the game by shares on social media. Explore recognizes the keywords customers use in social media, then rewards them with puzzle pieces to help win the game.
Just for signing up, customers win a free Baja Blast Freeze. But key for Taco Bell was luring fans to sign up with prizes that weren't just food. For example, one prize offers winners a trip to visit Taco Bell's test kitchen in Irvine, California. "Visiting the Taco Bell test kitchen is a mind-blowing dream for many of our fans," Kim says.
If success is measured in numbers, consider that Explore is linked to Taco Bell's mobile app, which has had more than 5 million downloads. The key, Kim says, is communicating with Millennials—Taco Bell's core customers—through their favourite communications tool: their smartphone.
Never stand still
Going forward, he says, consumer loyalty will be less about one-off games and contests and more about connections to the brand. That will require companies to continually adapt to consumer lifestyles that make certain brands desirable, he says.
"As a brand, we have to stay on top of cultural and digital trends to see how they engage not only with the brand, but with everything in their lives," Kim says.
There's certainly room for growth. Only 29% of Millennials in the U.S. surveyed by Oracle Hospitality reported having paid for something at a restaurant or hotel with their mobile device, but 44% said they wanted to.
While it may be tough to engage Millennials, Kobie's Berman says, there is at least one thing brands can bank on: "They love immediate gratification," he says.
Source: https://www.qsrmagazine.com/
Recommended Posts
If you enjoyed this article, check out these relevant posts below.
Share this Article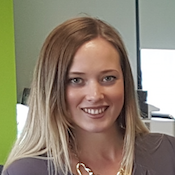 Rachel Nobel
Head of Marketing and Social Media
Rachel was the Head of Marketing and Social Media at White Label Loyalty and kept our blog up to date with all the latest industry insights.
Post Tags
Loyalty Programs
Customer Loyalty
Customer Retention
Gamification
Mobile App
Tech
White Label Loyalty
Food and Beverage
Hospitality
Loyalty Programmes
Mobile Tech
Technology
Loyalty Rewards
Loyalty Card
Restaurant
Mobile Loyalty App
Restaurant Marketing