blog-post
Hospitality Operators Failing to Tailor Loyalty Programmes to Consumers
Yet more evidence that large companies are still getting it wrong! A new global study showed that diners want more personalised rewards and generally find the loyalty offers not relevant to them. Hotel & Restaurant customers said personalisation based on their stated preferences would be far more appealing.
To avoid having irrelevant rewards you should create numerous offers to attract different customer interests. The analytics built within our system show great insights into customer behaviours and what they usually buy allowing you to fully tailor the customers' experience. Which, as we all know is the most important factor for customer retention and loyalty.
We are the loyalty experts and could help you tailor your loyalty programme to the desires of your customers. Get in touch today to request a consultation.
Shocking results
Hospitality operators are failing to tailor loyalty programmes to consumer demands according to a new global study.
Research by Oracle Hospitality found that while 54% of hotels and 47% of restaurants believe their loyalty offers are relevant, their customers don't tend to agree.
Only 22% of hotel guests and 27% of restaurant diners believe offers are mostly relevant. While 39% of guests and 27% of diners believe they are rarely relevant.
Looking for personalised experience
Oracle's Loyalty Divide reports for the hotel and restaurant sectors found that consumers are seeking more personalisation in their hospitality experiences. More than two-thirds of hotel (69%) and restaurant (68%) customers said that personalisation based on stated preferences is appealing.
Hotel and restaurant operators have a reason to be optimistic about the future of their loyalty programmes according to the research. Millennials in particular were found to have a higher propensity to loyalty schemes and say they increasingly make decision based upon loyalty to an operator.
Using technologies
Social media was also found to be a vital component of the hospitality industry with 57% of hotel guests and 51% of restaurant guests using it to research brands before buying.
Mike Webster, senior vice president and general manager at Oracle Hospitality, commented: "Hospitality is an industry that celebrates personal interactions and a rich knowledge of guest behaviours.
"World class operators are now leveraging adaptive intelligence to deliver unique connections based on guest preferences as they move beyond simple loyalty and discount schemes. The result is greater engagement and social advocacy for new dining connections."
Oracle Hospitality conducted its research in February 2018, polling 13,000 consumers and 500 businesses in nine countries.
Recommended Posts
If you enjoyed this article, check out these relevant posts below.
Share this Article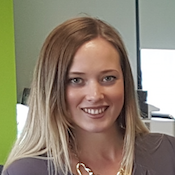 Rachel Nobel
Head of Marketing and Social Media
Rachel was the Head of Marketing and Social Media at White Label Loyalty and kept our blog up to date with all the latest industry insights.
Post Tags
Loyalty Programs
Customer Loyalty
Customer Retention
Customer Engagement
Mobile App
Tech
Computer Software
White Label Loyalty
Loyalty App
Food and Beverage
Hospitality
Loyalty Programmes
Mobile Tech
Technology
Loyalty Rewards
Loyalty Card
Restaurant
Mobile Loyalty App
Mobile
Restaurant Marketing